2021 California Environmental Laboratory Accreditation Program Conference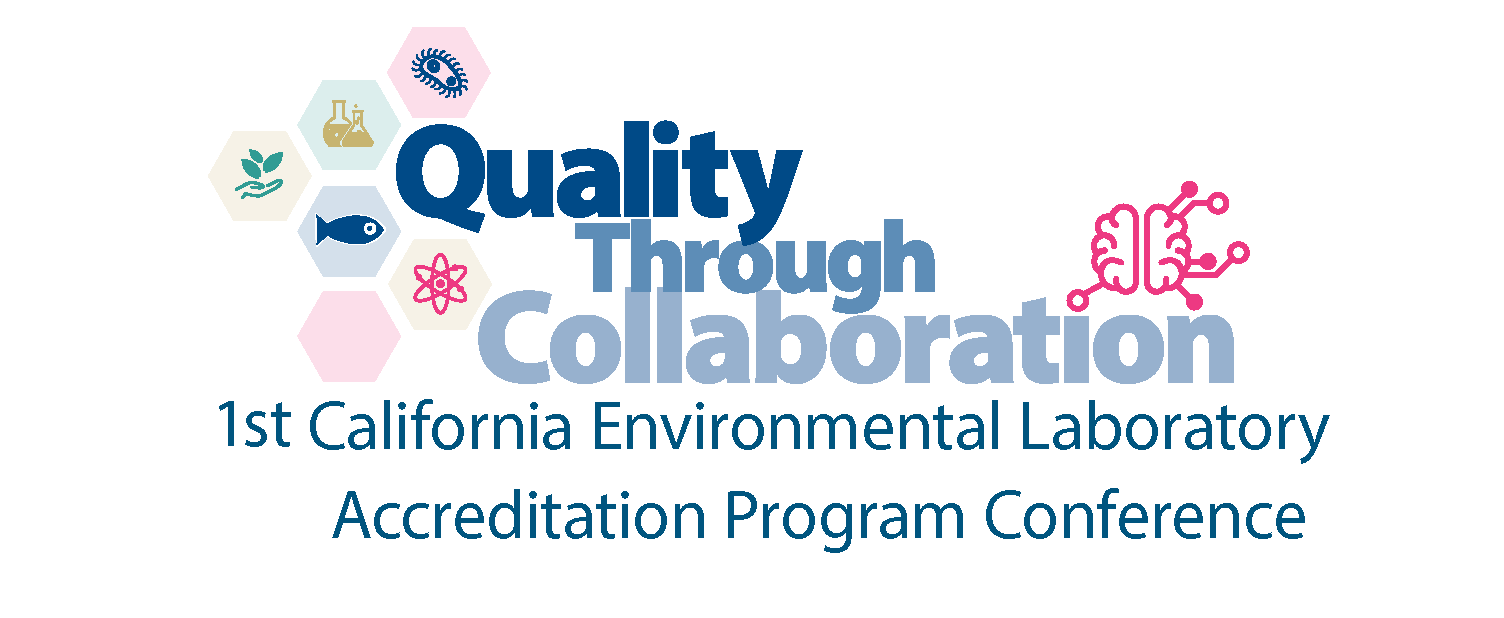 Date: June 1 – 3, 2021
Time: 9:00 a.m. - 11:00 a.m
Location: Virtual
Tickets are free, but required! Sign up at Eventbrite!
Registration will close at 12:00 a.m. on May 22, 2021.
The Environmental Laboratory Accreditation Program (ELAP) team is excited to host the first ever ELAP Conference! ELAP's mission is to implement a sustainable accreditation program that ensures laboratories generate environmental and public health data of known, consistent, and documented quality to meet stakeholder needs. Our vision is to implement an effective program through continuous improvement where California programs will utilize the highest quality scientific data as a foundation for environmental and public health program decisions. We would not be able to complete our mission without the support and collaboration of stakeholders and laboratories throughout the state. Attend ELAP's inaugural conference for an opportunity to engage with the laboratory community, listen to informative presentations on hot topics, and network with likeminded individuals. Our theme "Quality through Collaboration" embraces the vision for ELAP's meaningful partnership with accredited environmental testing laboratories, stakeholders, and agency partners throughout the state.
Make sure to put this one on your calendar – you won't want to miss our inaugural event!
Our Steering Committee
Meet the 2021 ELAP Conference Steering Committee! The 7 members of the committee offer a variety of expertise, from a diverse set of organizations. We are so excited to collaborate with them to make this conference the best that it can be.
Steering Committee Members