Los Angeles Region - Wildfires
Wildfires and other regional disasters may be a source of pollutants that can adversely affect the quality of waters of the State. Recovery from wildfires ranges from the initial clean-up of burned debris to short and long term stabilization, erosion control, and other BMPs while the areas recover. This Webpage provides information to the public regarding points of contact, guidance, and other information on issues related to water quality and waste management in the wake of the wildfires in the Los Angeles Region.
Clean-up of wastes and debris is one of the first steps in wildfire recovery. To assist with these efforts following disasters in the region, the Los Angeles Regional Water Quality Control Board (Regional Board) adopted a general conditional waiver of waste discharge requirements (WDRs) for Disaster Related Emergency Waste Handling and Disposal (Order No. R4-2017-0096 or General Waiver) on April 6, 2017, to pre-define and streamline Regional Board requirements for waste handling and disposal in the event of a large regional disaster.
The General Waiver waives waste disposal permitting requirements for persons (including any city, county, district, landfill owner/operator, or other entity) discharging emergency wastes from cleanup of an emergency or disaster area ("Dischargers") to submit a Report of Waste Discharge (ROWD) and for the Regional Board to prescribe WDRs to help expedite emergency response activities, while establishing conditions on these waived requirements to protect surface and ground water quality. The General Waiver is specific to disasters in which a "State of Emergency" has been proclaimed by the Governor or a state or local government agency and an Incident Commander working through the Statewide Incident Management System and the California Emergency Management Agency. The General Waiver specifies conditions and reporting requirements for multiple categories of emergency/disaster related waste discharges, including discharges to existing waste management units at regulated facilities, temporary staging areas at regulated facilities, temporary staging areas not at regulated facilities, and temporary surface impoundments not at regulated facilities.
Discharges of disaster related wastes require that a notice of intent (NOI) be submitted to the Regional Board. Provided below is a link to the General Waiver, including the NOI form.
Order No. R4-2017-0096: General Waiver for Disaster Related Emergency Waste Handling and Disposal
The Regional Board staff will update this website with additional information as it becomes available.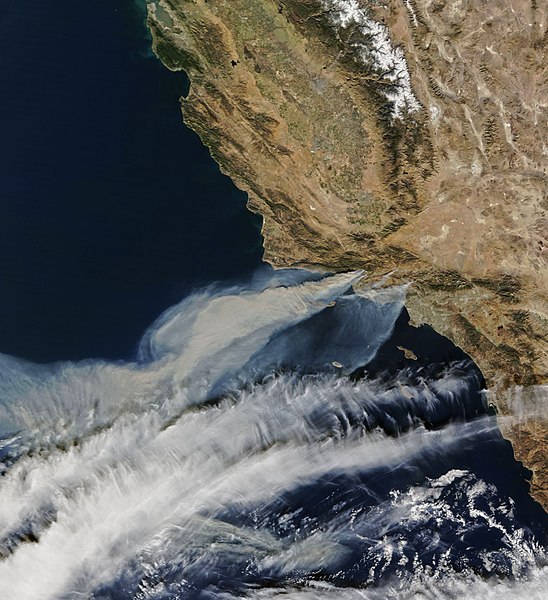 Contact Information
Wen Yang – Senior Engineering Geologist
Land Disposal Unit (for issued related to the handling of solid wastes)
wen.yang@waterboards.ca.gov
(213) 620-2253
L.B. Nye – Senior Environmental Scientist
TMDL and Standards Unit (for issues related to the CWA Section 401 Regulations)
lb.nye@waterboards.ca.gov
(213) 576-6785
Hugh Marley – Supervising Engineering Geologist
Compliance and Enforcement Section (for issues related to the industrial and construction stormwater permits)
hugh.marley@waterboards.ca.gov
(213) 576-6375
Ivar Ridgeway – Senior Environmental Scientist
Stormwater Permitting Unit (for issues related to the MS4 stormwater permits)
Ivar.Ridgeway@waterboards.ca.gov
(213) 620-2150