Agenda Items
Public Meeting
Central Valley Regional
Water Quality Control Board
July 30-31, 2015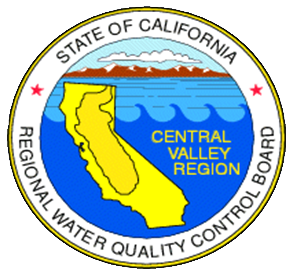 THIS MEETING WILL BE WEBCAST AT https://video.calepa.ca.gov
Items to be considered by the Board at the 30-31 July 2015 Central Valley Regional Water Quality Control Board Meeting, organized by agenda item number.
Board Meeting - Thursday, July 30, 2015 - 9:00 a.m.
OTHER BUSINESS
Update on Sustainable Conservation Activities - Information Item Only
NPDES Program Update - Informational Item Only
Amendments to the Water Quality Control Plans for the Sacramento River and San Joaquin River Basins and the Tulare Lake Basin to Establish a Region-wide Process for Evaluating the Municipal and Domestic Supply (MUN) Beneficial Use in Agriculturally Dominated Surface Water Bodies - Informational Item Only

ENFORCEMENT
Valley Water Management Company, Race Track Hill Facility and Fee 34 Facility, Edison, Kern County - Consideration of a Cease and Desist Order

Board Meeting - Friday, July 31, 2015 - 9:00 a.m.
UNCONTESTED CALENDAR
(Cal. Code Regs., tit. 23, § 647.2, subd. (f).)
Uncontested items are those items that are not being contested at the Board Meeting and will be acted on without discussion. If any person or Board Member requests discussion, the item may be removed from the Uncontested Calendar and taken up in the regular agenda in an order determined by the Board Chair.