Agenda Items
Public Meeting
Central Valley Regional
Water Quality Control Board
6-7 December 2018
REVISED December 4, 2018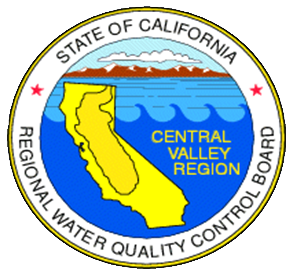 THIS MEETING WILL BE WEBCAST AT https://video.calepa.ca.gov
Items to be considered by the Board at the 6-7 December 2018 Central Valley Regional Water Quality Control Board Meeting, organized by agenda item number.
Thursday, December 6 - 9:00 a.m.
BASIN PLANNING
AGENDA ITEM 8 WILL BE HEARD BEFORE ITEM 7


Resolution to Accept Proposition 1 Funds for Delta Monitoring - Consideration of Resolution Accepting Proposition 1 Funds from California Department of Fish and Wildlife for Monitoring of Harmful Algae and Toxins
OTHER BUSINESS
Irrigated Lands Regulatory Program update regarding implementation of Eastern San Joaquin Petition Order requirements - Informational Item Only
WASTE DISCHARGE REQUIREMENTS
AGENDA ITEM 9 HAS BEEN REMOVED


E & B Natural Resources Management Corporation, Sherwood Hills, LLC, et al. – Consideration of Waste Discharge Requirements
BASIN PLANNING
AGENDA ITEM 10 WILL NOT BEGIN BEFORE 12:30


Consideration of a resolution to adopt the Triennial Review of the Water Quality Control Plans for the Sacramento River and San Joaquin River Basins and the Tulare Lake Basin
BOARD CALENDAR
Adoption of 2019 Board Meeting Calendar
EXECUTIVE OFFICER'S REPORT
AGENDA ITEM 16 MAY BE MOVED FROM FRIDAY DEPENDING ON TIME CONSTRAINTS


Executive Officer's Report and Discussion of FY 19/20 Program Priorities
Friday, December 7 - 8:30 a.m.
UNCONTESTED CALENDAR
(Cal. Code Regs., tit. 23, § 647.2, subd. (f).)
Uncontested items are those items that are not being contested at the Board Meeting and will be acted on without discussion. If any person or Board Member requests discussion, the item may be removed from the Uncontested Calendar and taken up in the regular agenda in an order determined by the Board Chair.