CONNECT WITH US &nbsp
Delta Consumptive Use Study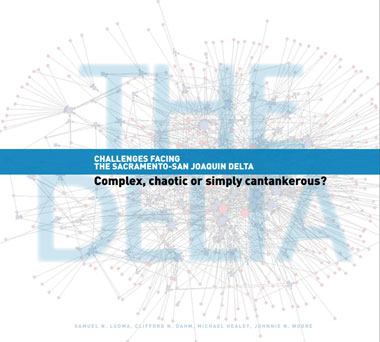 The Office of the Delta Watermaster convened a research group to undertake a comparative study of several methods for estimating consumptive use ("CU") of water within the unique setting of the Delta. For shorthand, we refer to it as the "CU Study."
Researchers from the Center for Watershed Sciences, and the Department of Land, Air and Water Resources at UC Davis, partnered with researchers from UC Cooperative Extension, the Department of Water Resources, NASA - Ames Research Center, USDA-Agricultural Research Service, and CalPoly's Irrigation Training & Research Center to conduct the CU Study. It covers the 2014-2015 and 2015-2016 water years (October 1 through September 30). The on-going CU Study is being funded by the State Water Resources Control Board, the California Department of Water Resources, the Delta Stewardship Council, the Delta Protection Commission, the North Delta Water Agency, the Central Delta Water Agency, and the South Delta Water Agency. The Study has also been facilitated by cooperation and in-kind contributions by the Delta Conservancy, several of the research institutions and a host of farmers and service organizations within the Delta.
A preliminary report, based on findings from the first year of the CU Study, was released on September 29.
The preliminary report is available on the CU Study's website at: https://watershed.ucdavis.edu/project/delta-et The preliminary analysis at this interim stage of the CU Study should be evaluated cautiously, more as a guide to necessary refinements that will be made during the second year of the CU Study than an authoritative analysis of crop ET in 2015. The final, peer reviewed report on the CU Study is expected to be published in the Spring of 2017.