Groundwater Basins
Sustainable Groundwater Management Act (SGMA) Look-Up Tool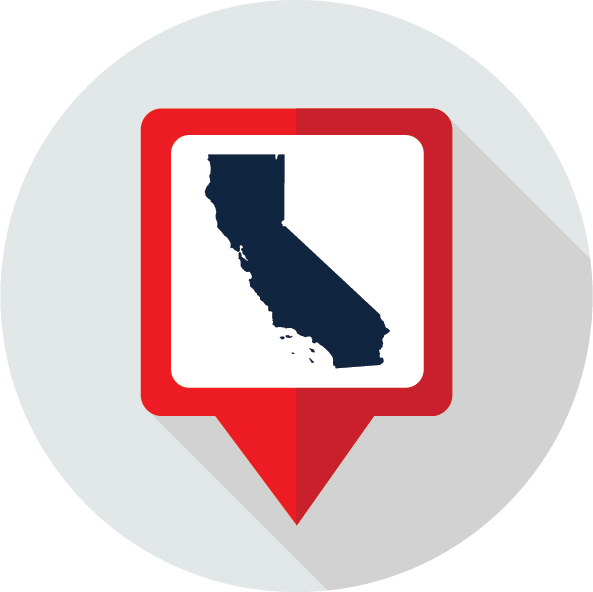 Use the Sustainable Groundwater Management Act (SGMA) Look-Up Tool to identify groundwater basins the California Department of Water Resources (DWR) has deemed inadequate and transmitted to the State Water Resources Control Board (State Water Board) for a determination as to whether they should be deemed probationary in accordance with SGMA. Use this tool to also find the basin and Groundwater Sustainability Agency (GSA) associated with an address. See below for additional discussion of basins deemed inadequate.
Areas in basins, other than those deemed inadequate, may still be subject to State Water Board intervention requirements if they are not managed by a GSA in accordance with SGMA.
Groundwater extractors in basins where plans are deemed inadequate, if those basins are later subject to probation, and groundwater extractors in areas that are unmanaged, may be subject to State Water Board groundwater extraction reporting and fees.
Groundwater Basins' Plans Deemed Inadequate
The California Department of Water Resources (DWR) evaluated Groundwater Sustainability Plans (GSPs) in critically overdrafted groundwater basins subject to SGMA and on March 2, 2023 found that six basins' plans were inadequate. Basins that are deemed inadequate by DWR may be subject to state intervention by the State Water Board. The first step of state intervention is a determination by the State Water Board, through a public process with a public hearing, as to whether the basin should be placed on probation (designating a basin as probationary). A probationary designation will identify the issues (deficiencies) that led to state intervention and provide at least one year for the Groundwater Sustainability Agencies in that basin to remedy those deficiencies. During probation, certain groundwater extractors may be subject to annual groundwater extraction reporting requirements and filing fees.
For more information on the stages of state intervention and if state intervention may impact you, visit State Intervention. If you are interested in any of the basins below, please click the link for that basin name to view copies of public notices, letters, reports, or other documents as they become available.
Basins Deemed Inadequate and Potentially Subject to State Intervention
Delta-Mendota Subbasin
Chowchilla Subbasin
Tulare Lake Subbasin
Kaweah Subbasin
Tule Subbasin
Kern County Subbasin
Groundwater Basins with Unmanaged Areas
Many groundwater basins subject to SGMA are managed by several GSAs, with each managing a portion of the basin. Under SGMA, all parts of a groundwater basin should be covered (managed) by a GSA. Groundwater basins without complete GSA coverage have unmanaged areas. An unmanaged area is a portion of a high- or medium-priority groundwater basin that is not within the management area of a GSA, an adjudication (a legal ruling to resolve groundwater rights in a basin), or an alternative to a Groundwater Sustainability Plan. Unmanaged areas in a basin are subject to intervention by the State Water Board.
Basins with Unmanaged Areas Under State Intervention
The Upper San Luis Rey Valley Subbasin
Contact Us
If you have questions, please contact us at 916-322-6508 or email at SGMA@waterboards.ca.gov.