Drinking Water For Schools Grant Program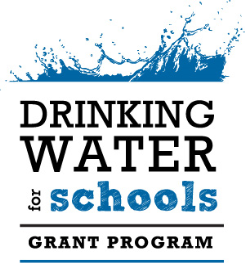 The Drinking Water For Schools (DWFS) Grant Program was initially allocated and has awarded $9.5 million in grants funds to school districts to improve access to, and the quality of, drinking water in public schools (Round 1). Funds were awarded pursuant to Senate Bill 828, consistent with the DWFS Guidelines adopted by the State Water Resources Control Board (State Water Board) on May 16, 2017.
An additional $6.8 million has been authorized for the DWFS Grant Program (Round 2). Guidelines for this additional funding were approved in June of 2019. Grant funds were awarded to Self-Help Enterprises and Rural Community Assistance Corporation and they will act as Program Administrators. These Program Administrators will work directly with eligible school districts to develop and fund projects for disadvantaged community schools. The first priority will be schools with impaired water quality. Program Administrators will be reaching out to those schools meeting priority criteria in the next several months.
To receive additional information on the program as it develops, please sign up on our email list under "Subscribe to our Email Lists".
Coming Soon
Approved funding list for Round 2 projects
Subscribe to our Email Lists
Sign up for the Drinking Water for Schools email list ("Financial Assistance"; section) to receive updates on this program as it is developed.
Other Funding Opportunities
Reference Material for Round 2 Awarded Projects