Board Members
Terry Young Ph.D, Chair

Term Expires: September 30, 2018

Dr. Young, of Oakland, has advised environmental organizations and selected corporations on environmental science and policy since 1983. Her expertise includes ecological risk assessment and the use of economic incentives to decrease pollution and protect endangered species. Dr. Young also has served on numerous science boards and advisory committees in Washington, D.C. and California, including the U.S. EPA's Science Advisory Board; panels of the National Research Council; and projects of the H. John Heinz III Center for Science, Economics and the Environment. She currently serves on the Board of Trustees of the Center for International Environmental Law. Dr. Young holds a Ph.D. in Agricultural and Environmental Chemistry from the University of California, Berkeley, and a B.A. in Chemistry from Yale University.



Jim McGrath, Vice-Chair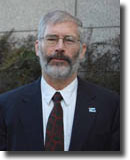 Term Expires: September 30, 2017

Mr. McGrath, of Berkeley, has worked in the environmental field for over 30 years, starting at the U.S. Environmental Protection Agency in 1972. He spent five years with U.S. EPA, fourteen years with the California Coastal Commission, and sixteen years with the Port of Oakland, working on a variety of projects and addressing a range of environmental issues.

Mr. McGrath received his formal education at the University of California, Berkeley, initially in the Chemistry Department, and received a B.A. in History in 1973 and a M.S. in Civil Engineering in 1983. During his career he has had the opportunity to work on a number of habitat restoration projects including the Martin Luther King, Jr., shoreline in Oakland, the Sonoma Baylands, Middle Harbor, Hamilton and Montezuma wetland projects, and the South Bay Salt Pond Restoration Project. Since retiring from the Port of Oakland in 2005, he has volunteered at Le Conte Elementary School in Berkeley. He also serves on various non-profit boards including the San Francisco Estuary Institute, US Windsurfing, San Francisco Boardsailors Association, and Bay Access as well as the City of Berkeley's Waterfront Commission. He windsurfs and kayaks and spends over 150 days on San Francisco Bay each year.



John Muller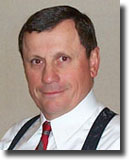 Term Expires: September 30, 2016

Mr. Muller, of Half Moon Bay, has been the owner and operator of Daylight Nursery since 1991. He was co-owner of the nursery from 1970 to 1991. He has served on the Half Moon Bay City Council and is currently Mayor. He is a former member of the Coast Side County Water District Board, and currently serves on U. S. EPA's Local Government Advisory Committee. Mr. Muller is a past director of the National PromoFlor Council, a member of the Agricultural Technical Advisory Committee for Fruits and Vegetables, and a director of the California Agricultural Education and Foundation. He is a former member of the Secretary of Agriculture's Special Committee to Streamline Management of the United States Department of Agriculture and former Chairman and member of the Society of American Florists Government Relations Committee. He is a past president of the San Mateo County Farm Bureau and continues to serve on its Board of Directors. A veteran of the United States Navy, Mr. Muller is a graduate of the California Agricultural Leadership Program and a past president of the program's Alumni Association.

Mr. Muller and his wife Eda were honored in 2008 by U.S. EPA as winners of U. S. EPA's Presidential Volunteer Service Award for their leadership in sustainable, urban agriculture.



William Kissinger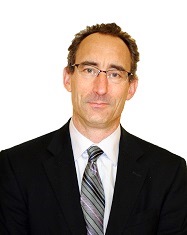 Term Expires: September 30, 2019

William Kissinger of Marin County is a partner at the law firm of Morgan Lewis and Bockius. Before that he was a partner at Bingham McCutchen from 2003 to 2014, and an associate and then a partner at the legacy McCutchen Doyle Brown and Enersen firm from 1989 to 1997. He was senior deputy legal affairs secretary at the Office of Governor Gray Davis from 2001 to 2003. Kissinger served as senior advisor for international economic policy for the National Economic Council at the White House from 2000 to 2001 and was special assistant to the Legal Adviser at the U.S. Department of State from 1997 to 2000. He was staff attorney for the U.S. 9th Circuit Court of Appeals from 1987 to 1988. Kissinger earned a Juris Doctor degree from the University of California, Berkeley School of Law, and a B.A. in Politics/American Studies cum laude from Princeton University.





Newsha Ajami Ph.D
Term Expires: September 30, 2017

Dr. Ajami, of San Francisco, is the Director of Urban Water Policy with the Water in the West and NSF-ReNEUWIt initiatives at Stanford University. She is a hydrologist specializing in sustainable water resource management and has been working on the improvement of the science-policy-stakeholder interface through relevant and effective communication for many years. She worked as a Senior Research Associate at the Pacific Institute from 2011-2013. Prior to joining the Pacific Institute, Dr. Ajami served as a Science and Technology fellow at the California State Senate's Natural Resources and Water Committee and as a post doctorate researcher with the Berkeley Water Center, UC Berkeley, focusing on improving the management of California's water resources by developing an integrated operational platform encouraging collaboration between engineers, economists, and operational agencies.

Dr. Ajami received her Ph.D in Civil and Environmental Engineering from the University of California – Irvine, an M.S. in Hydrology and Water Resources from the University of Arizona, and a B.S. in Civil and Environmental Engineering from Tehran Polytechnic. She has published many highly cited peer-reviewed papers and was the recipient of the 2010 William R. Gianelli Water Leaders scholarship, 2005 NSF funding for the AMS Science and Policy Colloquium, and the ICSC-World Laboratory Hydrologic Science and Water Resources Fellowship from 2000-2003.





Steve Lefkovits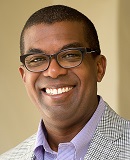 Term Expires: September 30, 2018

Steve Lefkovits, of Emeryville, is President and CEO of Joshua Tree Consulting, which he founded in 2001, and Joshua Tree Conference Group. He is also a principal at RealtyCom Partners, LLC, a specialty consulting practice serving owners of multifamily housing. From 2000-2001, Steve served as Senior Vice President of BRE Properties, Inc., and, from 1997-2000, as Vice President of the National Multi Housing Council in Washington, DC. Steve started in multifamily housing as a vice president of the New York State Housing Finance Agency and was briefly an associate at Prudential Securities in New York.

Prior to real estate, Steve was a staff photographer at the national newspaper, USA Today, and a photo intern at the New York Times. He is a professional landscape and nature photographer with a gallery in Emeryville. He is a graduate of the Woodrow Wilson School of Public and International Affairs at Princeton University (MPA 1994) and Yale University (BA Economics 1988).





Cecilia Ogbu
Term Expires: September 30, 2019

Cecilia Ogbu, of San Francisco, was an associate at Crowell and Moring LLP from 2009 to 2011 and at Folger Levin and Kahn LLP from 2004 to 2009, representing clients from a broad range of industries in complex commercial civil litigation matters. She earned a Juris Doctor degree from the University of Southern California, Gould School of Law, and a B.A. in History from the University of California, Berkeley.