Storm Water Home

Receive notifications, updates and other correspondence by e-mail.
Subscribe on-line to our Storm Water, electronic mailing list.
Disclaimer and Notes:
The NPDES Permit pdf documents might be formatted differently than the hard copies. We are in the process of reformating the permit pdf files to match the format on the hard copies.
Most forms in Adobe Acrobat may be filled out electronically.
If you do not have Adobe Acrobat Reader, it can be downloaded for free from the
Adobe website
.

Storm Water Program Overview
The Storm Water Program uses an integrated approach to regulate storm water discharges from industrial facilities, construction sites, and municipal systems. The Section includes two units that issue and enforce Storm Water NPDES permits. These units are Stormwater Permitting and Stormwater Compliance and Enforcement.
For general information, forms and documents related to the Storm Water Program, select the program areas listed in the left-hand column titled "Storm Water Menu".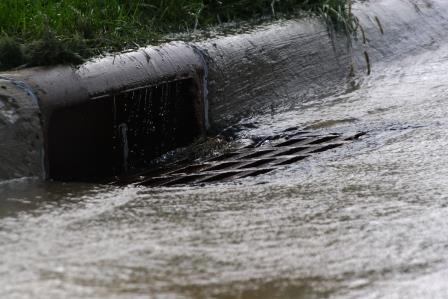 ---