CONNECT WITH US &nbsp
Meet the Executive Team
Since 2005, Michael has been the chief counsel to the State Water Resources Control Board and the nine California regional water quality control boards. Michael has been an attorney with the board since 1998, and between 2001 and 2005 he was lead counsel to the Los Angeles Regional Water Quality Control Board. Prior to joining the Office of Chief Counsel, Michael was an attorney in private practice. Michael holds an undergraduate degree from Grinnell College, and a juris doctor degree and a master of studies in environmental law from Vermont Law School. The Office of Chief Counsel employees 40 attorneys that advise the water boards' members and staff on all aspects of the laws they implement and oversee.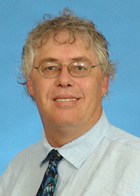 JONATHAN BISHOP
Chief Deputy Director
Jonathan has served as Chief Deputy Director at the State Water Board since 2007, where he oversees the Division of Water Quality and the Division of Financial Assistance, amongst other responsibilities. Jonathan worked for the Los Angeles Regional Water Quality Control Board for 23 years before being named as Executive Director of the regional board in 2004. Some of the highlights of Jon's tenure with the Los Angeles Regional Board include the development of a new program to investigate the sources of groundwater contamination impacting drinking water wells, the development of a comprehensive water quality data management system, and, the adoption of the first urban trash TMDL in the nation. Jonathan received a Bachelor's of Science degree in Environmental Engineering with an emphasis in water quality from Humboldt State University.
Eric was appointed as Chief Deputy Director for the State Water Board in January 2016, where he oversees water rights, administration, planning, and public affairs. He has more than 20 years of experience in water resources management that has included assignments with two Regional Water Boards, the State Water Board's Division of Water Rights, and the Department of Water Resources. Prior to his current appointment, Eric served the Director of the Board's Office of Research, Planning and Performance. He holds a Bachelor of Arts in economics and a Bachelor of Science in environmental science and ecology.