CONNECT WITH US &nbsp
Storm Water Program
Program Information
NOTICE - As you likely have observed, the State Water Resources Control Boards' (State Water Board) SMARTS Storm Water Program database is limiting new enrollments or annual submittals from existing enrollees as required by the Statewide Industrial General Storm Water Permit (IGP). State Water Board staff have identified a technical issue that is affecting bandwidth of the system and restricting access to the database. Due to these challenges, the July 1, 2015 deadline for enrollment under IGP Permit 2014-0057-DWQ, adopted by the State Water Board on April 1, 2014, and the deadline for submittals under the now expired IGP Permit 97-03-DWQ have both been extended to close of business on Friday, August 14, 2015. This database access issue does not impact saved work items in SMARTS. If you have any questions or need customer assistance, our staff will be available to assist you during our normal business hours - Monday through Friday, 8:00 a.m. to 5:00 p.m.
Programs, Database & Fees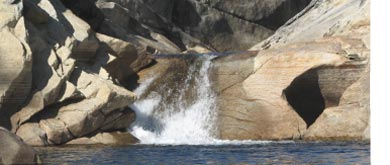 High Profile information & Factsheets
Receive email updates on Storm Water permitting issues. Subscribe online to our electronic mailing lists.
Caltrans
»»
Caltrans Program Page
Adopted Order No. 2012-0011-DWQ for State of California Department of Transportation (Caltrans)
Construction
»»
Construction Program Page

Industrial »» Industrial Program Page
New! Notice of Opportunity for Public Comment and Notice of Public Hearing and Consideration of Adoption on the Proposed Amendment to General Permit for Storm Water Discharges Associated with Industrial Activities (Order 2014-0057-DWQ) Extending Deadline for Electronic Submittals of Permit Registration Documents.

The Adoption Hearing is scheduled for August 4, 2015.

Comment Deadline is August 3, 2015 by 12 noon.
Municipal
»»
Municipal Program Page
New! The proposed final Phase II Small MS4 General Permit was adopted at the February 5, 2013 Board Meeting with the changes included in Change Sheet # 1 and additional minor revisions.
New! 2012 Revised Draft Phase II Small MS4 General Permit
The State Water Board has released the proposed final Phase II Small MS4 General Permit to be considered by the Board for adoption at the February 5, 2013, Board meeting.
Plastic Debris
»»
Plastic Debris Page
Other
Videos
Slow the Flow Video – Make Your Landscape Act Like a Sponge - A joint production of the Water Board Training Academy, Storm Water Program, brings to life practices and projects that individuals and communities have created to steward our watersheds and slow down the flow of storm water, one of the largest contributors of pollution into our waterways. (run time - 29:42)