Lahontan Region – West Fork Carson River Multiple Pollutants Vision Project
The Lahontan Regional Water Quality Control Board (Water Board) has identified that water quality in the West Fork Carson River (Alpine County, CA) is impacted by multiple pollutants including chloride, nitrate, nitrogen, phosphorus, sulfates, total dissolved solids, turbidity and fecal bacteria. For these parameters, data collected by the Water Board's Surface Water Ambient Monitoring Program (SWAMP) and other stakeholders shows that concentrations in the waterbody exceed the water quality objectives set by the Water Board to protect beneficial uses of water related to human water contact (REC-1) and cold freshwater habitat (COLD). Assessment of this data requires that the West Fork Carson River be included on the Clean Water Act (CWA) Section 303(d) list of impaired waters. Placement of the waterbody on the 303(d) list requires the development of a regulatory action plan to address the impairments to the waters of the West Fork Carson River.
In 2013, the U.S. Environmental Protection Agency (USEPA) announced a new collaborative framework for implementing the CWA Section 303(d) program called the Long-Term Vision for Assessment, Restoration, and Protection under the Clean Water Act Section 303(d) Program (The Vision). The Vision describes a watershed-wide plan focused on improving water quality and provides a flexible framework with which to attain water quality restoration and protection. In 2015, the Water Board identified the West Fork Carson River as one of two "Vision Watersheds" to be addressed by 2022 through the implementation of the Vision Program. Water Board staff is developing a Vision Project Plan (Vision Plan) to guide restoration and protection efforts in the West Fork Carson watershed. Collaboration and partnerships with stakeholders and local landowners in the watershed will be integral to the Vision Plan.
---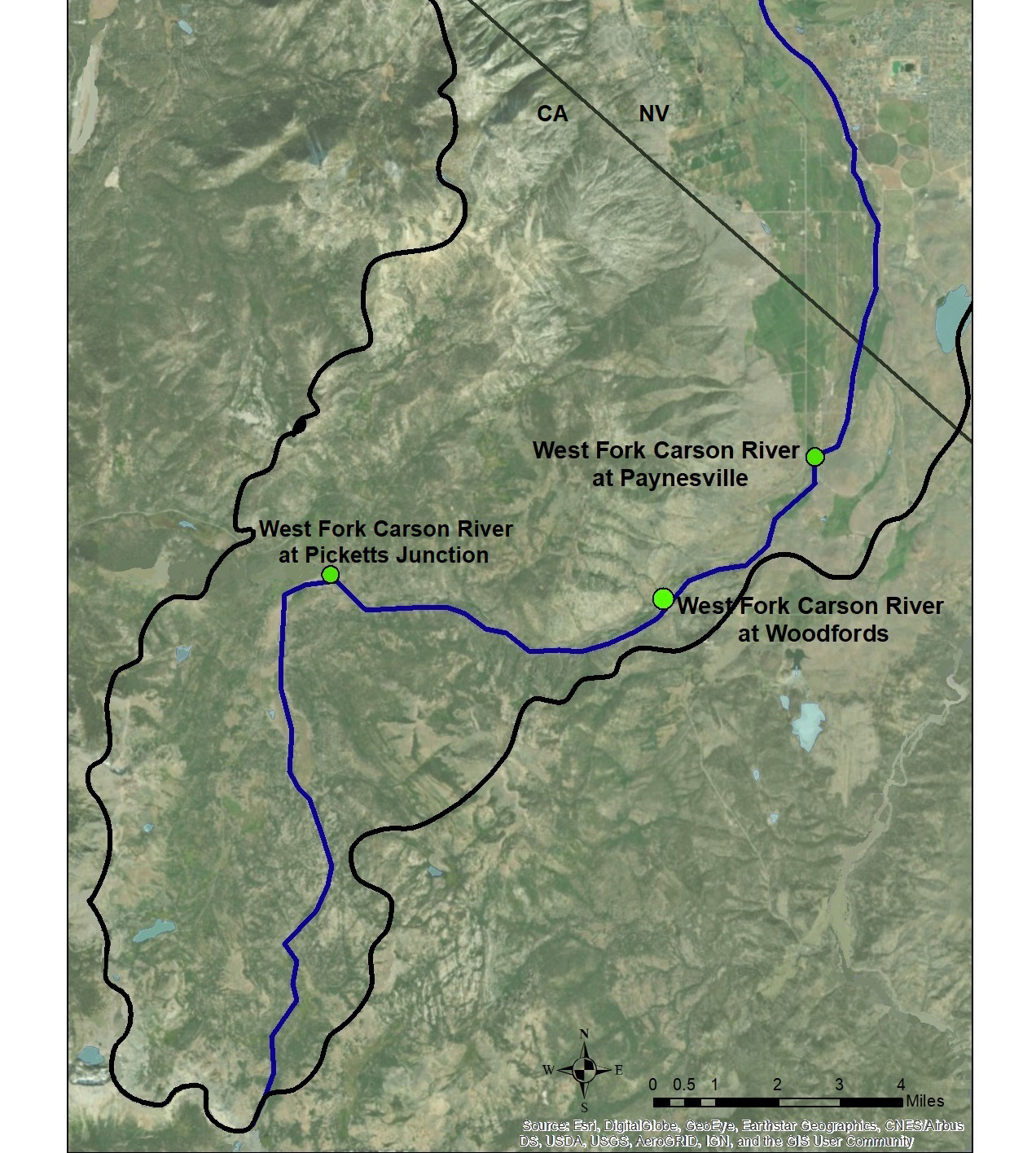 Subscribe to our Email List
To receive email announcements, updates, and other information on the Region 6 Lahontan Region - West Fork Carson River Vision Project, subscribe to our email list.
For other Regional lists please go to the list subscriptions page
Please Note**: You will receive a confirmation e-mail in your listed email address, once you have confirmed, you will be fully subscribed!