West Fork Carson River Multiple Pollutants Vision Plan
The Lahontan Regional Water Quality Control Board (Water Board) has identified that water quality in the West Fork Carson River (Alpine County, CA) is impacted by multiple pollutants including chloride, nitrate, nitrogen, phosphorus, sulfates, total dissolved solids, turbidity, iron, and fecal bacteria. For these parameters, data collected by the Water Board's Surface Water Ambient Monitoring Program (SWAMP) and other stakeholders shows that concentrations in the waterbody exceed the water quality objectives set by the Water Board to protect beneficial uses of water related to human water contact (REC-1), cold freshwater habitat (COLD), and municipal and domestic supply (MUN). Assessment of this data requires that the West Fork Carson River be included on the Clean Water Act (CWA) Section 303(d) list of impaired waters. Placement of the waterbody on the 303(d) list requires the development of a regulatory action plan, such as a Total Maximum Daily Load (TMDL), to address the impairments to the waters of the West Fork Carson River.
In 2022, USEPA announced the 2022 - 2032 Vision for the Clean Water Act Section 303(d) Program (2022 Vision). The 2022 Vision recognizes that, in addition to TMDLs, other types of plans may be more immediately beneficial or practicable for restoring water quality, encourages the most effective approaches for restoring water quality and acknowledges how vital creativity and collaboration are for successful restoration.
The Water Board has identified the West Fork Carson River as one of two "Vision Watersheds" to be addressed through the development and implementation of a Vision Plan. The West Fork Carson River Vision Plan will guide water quality restoration and protection efforts in the West Fork Carson watershed. Collaboration with stakeholders and local landowners in the watershed will be integral the Vision Plan success.
There have been four stakeholder forums held to support the development of the WFCR Vision Plan. Recordings of those meetings are available at the Alpine Watershed Group's West Fork Carson River Vision Plan webpage
New

- October 2023 Agenda Item

The Lahontan Water Board will consider adopting a resolution supporting implementation of the West Fork Carson River Vision Plan at its Board Meeting on October 31st in South Lake Tahoe. The Board meeting will be a hybrid meeting, with options for attending and participating both in person and remotely. The meeting agenda, with links to the draft resolution, issue summary, written comments, staff responses to comments, and the final Vision Plan, are available at:

https://www.waterboards.ca.gov/lahontan/board_info/agenda/2023/oct/oct2023agenda-eng.pdf
---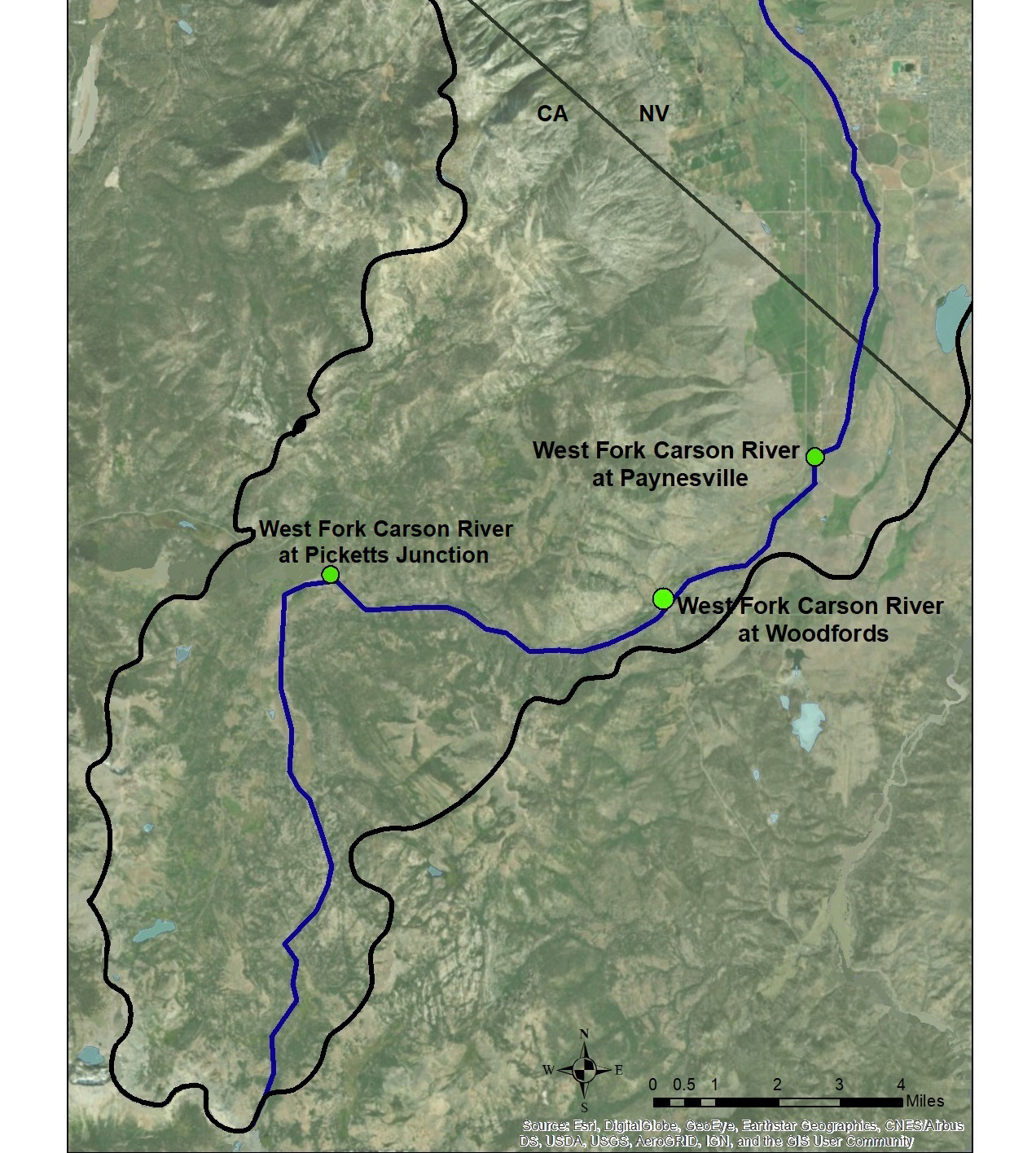 Subscribe to Our Email List
Subscribe to the West Fork Carson River Vision Project email topic to receive notifications and the latest updates.