Dr. Teng-Chung Wu Award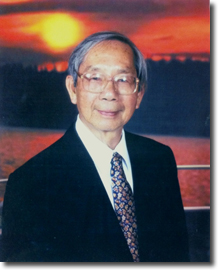 This annual award recognizes Dr. Teng-chung Wu's dedication to improving water quality throughout his career and, in particular, his leadership in pollution prevention. After Bay Area utilities spent billions of dollars during the 1980's to implement traditional treatment technologies, Dr. Wu believed pollution prevention was the most cost-effective next step in improving water quality.

To advance pollution prevention in the Bay Area, Dr. Wu introduced a collaborative regional approach involving many public agencies and utilities in pollution prevention. His efforts lead to the formation of the Bay Area Pollution Prevention Group. Because the public is ultimately the source of pollutants in wastewater, Dr. Wu believed strongly in the public outreach and awareness elements of pollution prevention programs.

The award reflects Dr. Wu's pollution prevention philosophy by encouraging submissions from agencies that have worked together on pollution prevention projects or have shared their ideas and experiences with others to foster new and expanded pollution prevention programs. Awards are based on leadership, innovation, commitment, measurable results, and benefit to the environment and community.


Winners
2022 - San Francisco Department of the Environment
The San Francisco Bay Regional Water Board presented the 2022 award to the San Francisco Department of the Environment for its work to reduce sources of PFAS (perfluoroalkyl and polyfluoroalkyl substances) in the environment. PFAS refers to a large group of human-made "forever" chemicals that are invisible, don't easily break down in the environment, and can be toxic to people and aquatic life. PFAS have been used widely in many industries as water-repellant, oil-repellant, and stain-resistant coatings since they were first synthesized in the 1930s. Products that sometimes contain PFAS include non-stick cookware, fast-food packaging, water-repellant garments, aerosol sprays, pesticides, chrome, fire-fighting foam, cosmetics, carpet, and upholstery textiles.

The San Francisco Department of the Environment has been working to reduce PFAS sources to the environment and to limit human exposure since 2015. The Department led the City of San Francisco to pass legislation banning PFAS in single-use food service ware and later worked with the Biodegradable Products Institute to prohibit PFAS in certified compostable food service ware. The Department has also created regulations that apply to the city government that prohibit the purchase of carpet and furniture with PFAS-containing stain resistance treatments. The Department has collaborated with the city's Fire Department and related agencies to discontinue the use of firefighting foam that contains PFAS. 

2021 - California Association of Sanitation Agencies (CASA)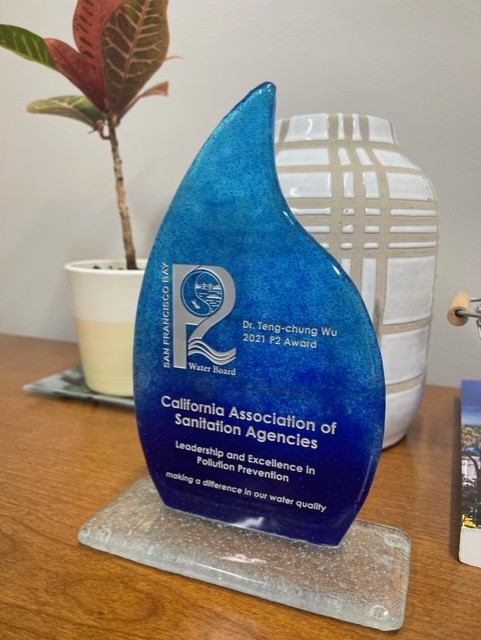 The Water Board presented the 2021 award to the California Association of Sanitation Agencies for leading efforts to pass California legislation (AB 818) this past October that will require packaging for diaper wipes, cleaning wipes, and cosmetic wipes to display "Do Not Flush" warnings, and also require wipes manufacturers to educate the public on the harmful impacts of flushing wipes. This pollution prevention success is the result of a three-year effort among representatives from wastewater and product stewardship groups and wipes manufacturers. CASA drafted the original bill and led efforts to ensure its passage. CASA continues to collaborate with wipes manufacturers through the Responsible Flushing Alliance formed to comply with the public education component of the new legislation.
This is great news for the environment because, unlike toilet paper, wipes don't break down in water. They remain largely intact as they pass through sewer pipes, which can cause costly clogs, equipment malfunctions, and sanitary sewer overflows (SSOs) that can adversely impact beneficial uses. In addition to preventing SSOs, the legislation also helps prevent microplastics pollution. Nearly all wipes contain plastic and shed fibers that wastewater treatment plants are not designed to remove.
2020 - City of Berkeley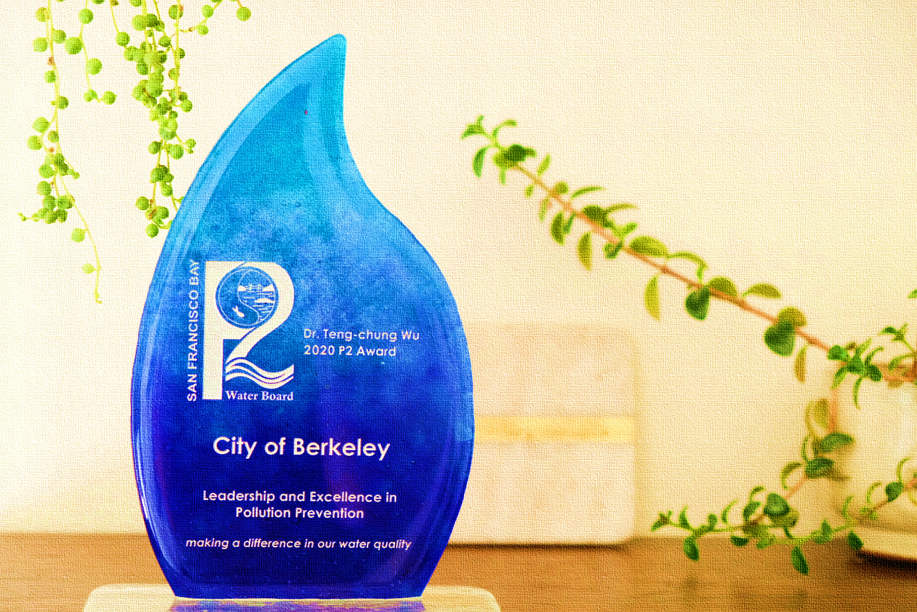 The Water Board presented the 2020 award to the City of Berkeley for passing the Single Use Foodware and Litter Reduction Ordinance, which reduces the use and disposal of single use foodware. The Ordinance brings the City of Berkeley one step closer towards their Zero Waste Goal. It was important for the City to focus on food packaging because it makes up two thirds of all street litter and has been identified as a source of microplastics and PFAS. Vice-Mayor Hahn, put it best, by saying "Here in Berkeley, plastic waste lines our streets, storm drains and creeks. While most of this packaging is used just for a few minutes, it lasts hundreds of years contaminating every level of the world's oceans and putting us all at risk." By passing this ordinance, the City has shifted businesses away from using environmentally harmful single use disposable foodware. This Ordinance does more than just change out foodware. It fundamentally addresses pollutants by focusing on the source, a concept Dr. Wu championed throughout his career. The City is at the forefront of environmental regulations and has set the stage for other cities and counties to follow.
2019 – Geoff Brosseau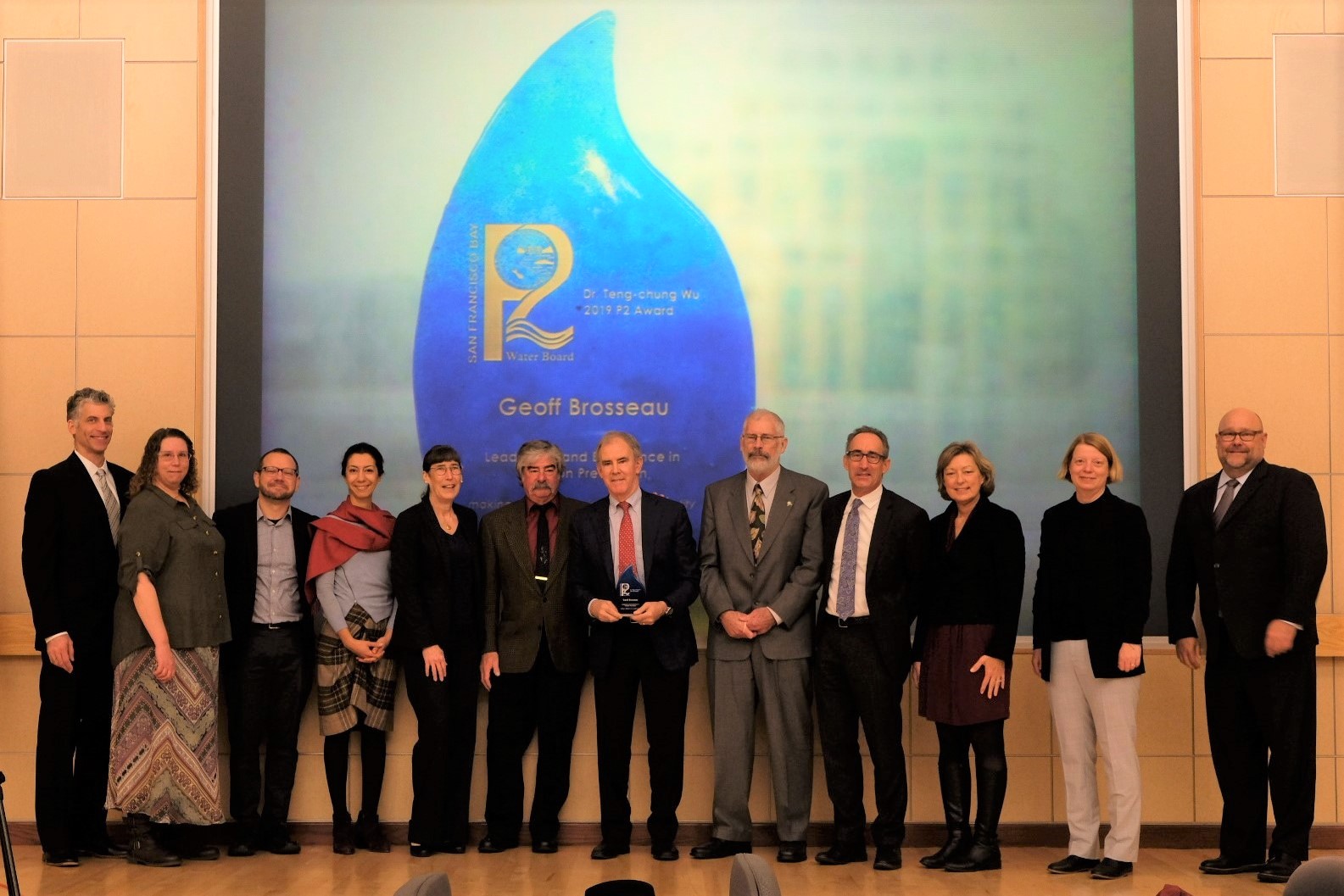 The Water Board presented the 2019 award to Geoff Brosseau for his work reducing stormwater pollution in not just our Region, but throughout all of California. Geoff is the Executive Director of both the Bay Area Stormwater Management Agencies Association (BASMAA) and the California Stormwater Quality Association (CASQA). He recognized early on that the most economical and effective stormwater management opportunities for water quality are based on "true source control," which focuses on the original source of a pollutant rather than trying to remove it from runoff. Geoff was a major force in the effort to remove copper from brake pads, the source of more than 50 percent of copper in urban runoff. He has also been a long-term champion of urban pesticides pollution prevention and played a key role in the development and ongoing implementation of Our Water, Our World, a program that advises consumers on the least toxic pest controls right at the point of sale. Today, he continues to lead efforts to foster collaboration and partnerships to improve water quality throughout the State as well as our Region.


2018 - Ann Joseph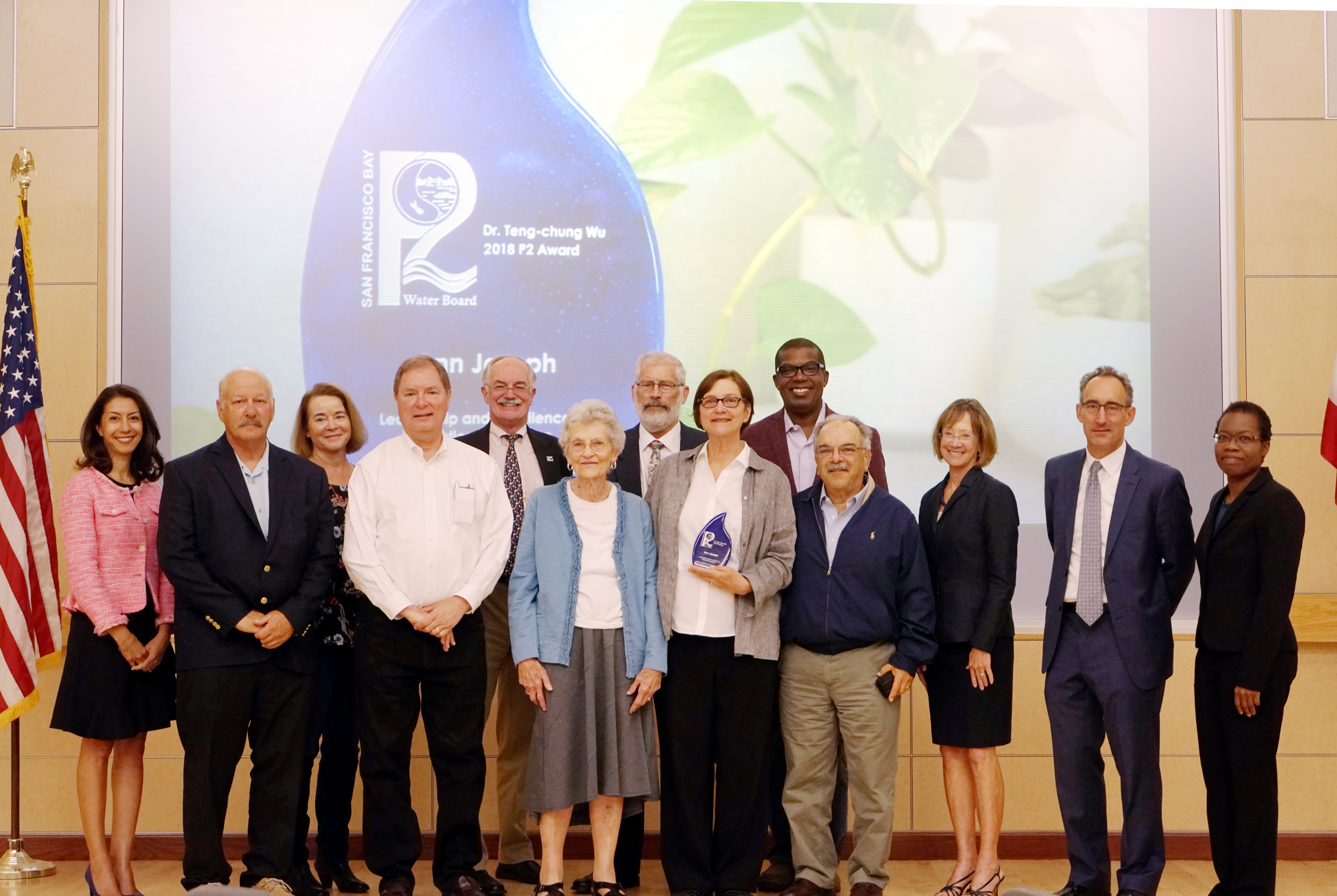 The Water Board presented the 2018 award to Ann Joseph for her dedication in the Our Water, Our World program. Our Water, Our World was created in 1997 to raise awareness of the connection between pesticide use and water quality. The program's goal was to educate consumers on integrated pest management and provide less-toxic alternatives at the point-of-purchase. For the past 20 years, Ann has worked tirelessly to advance the program. Ann brought 26 years of nursery industry experience to Our Water, Our World. She applied her retail experience to forge and strengthen relationship with retailers and distributors, convincing them of the economic viability of promoting less-toxic products. Thanks to Ms. Joseph's exceptional know-how and enthusiasm, Our Water, Our World expanded from local nurseries to big box retailers throughout California, including Orchard Supply Hardware and Home Depot. Water Board Executive Officer Bruce Wolfe said, "Ann exemplifies how an ordinary person can apply her unique abilities and experience to make extraordinary contributions to protect our waters."

2017 - Karin North and Melody LaBella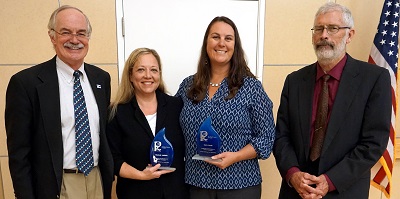 The Water Board presented the 2017 award to Karin North of the City of Palo Alto, and Melody Labella of the Central Contra Costa Sanitary District, for their lengthy leadership in pollution prevention. Karin and Melody have enthusiastically led pollution prevention efforts for more than a decade. Karin has championed emerging contaminants studies and efforts to reduce them in wastewater. Melody has championed the Region's "Wipes Clog Pipes!" campaign. Together, they have created a powerful duo, leading numerous Bay Area Pollution Prevention Group outreach efforts, including leading projects to reduce pesticides, pharmaceuticals, and mercury, and masterminding the "Toilets Aren't Trashcans" campaign. To promote product stewardship, they have worked hand-in-hand with industries and legislative decision-makers to accomplish what the wastewater community could not do on its own. They have even promoted their causes across the country, always encouraging others to do their part, leading by example, and showing others how they too can contribute to pollution prevention.
Karin and Melody are moving on to greater responsibilities within their organizations. Karin is now Watershed Protection Manager for the Palo Alto Regional Water Quality Control Plant, and Melody is now Resource Recovery Program Manager for the Central Contra Costa Sanitary District.
2016 - City of San Jose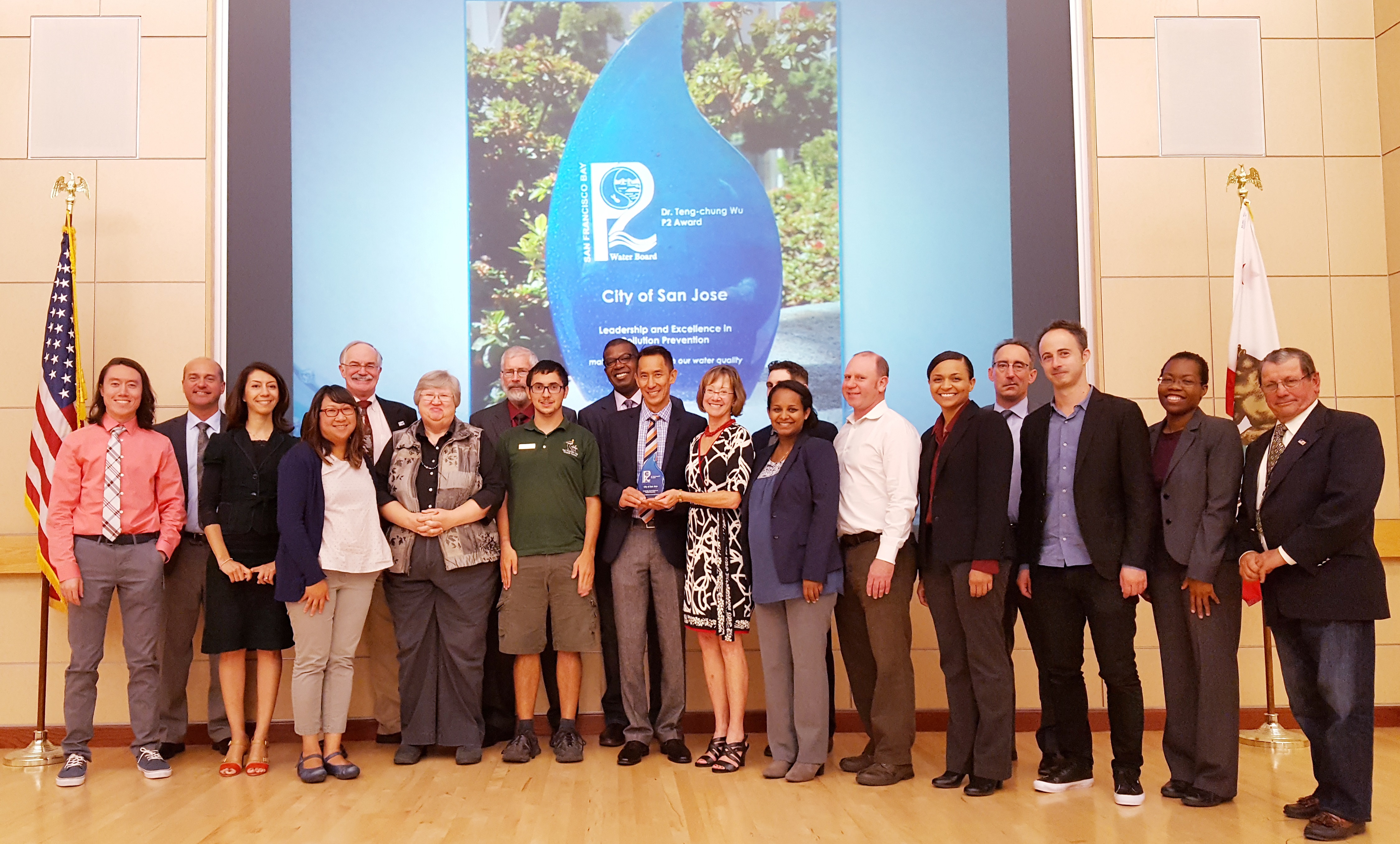 The Water Board presented the 2016 award to the City of San Jose for its innovative pollution prevention activities. San Jose manages the largest wastewater operation in the region, serving 1.4 million people in Santa Clara County through the San Jose-Santa Clara Regional Wastewater Facility and thousands of miles of collection system. San Jose has also remained focused on pollution prevention, and has actively forged partnerships to keep its pollution prevention programs creative and effective. Among the City's innovative activities include broadcasting pollution prevention messages with the San Jose Earthquakes major league soccer team; launching a Fats, Oils, and Grease Pilot Art Project with the San Jose Public Art Program; and expanding the "Living Wetlands" education and outreach program with the San Francisco Bay Wildlife Society at the Don Edwards National Wildlife Refuge Education Center. The City has also partnered with the San Francisco Estuary Institute and the California Department of Pesticides Regulation to participate in groundbreaking wastewater studies and pilot programs to prioritize new efforts to keep emerging contaminants out of the Bay.
2015 - Central Contra Costa Sanitary District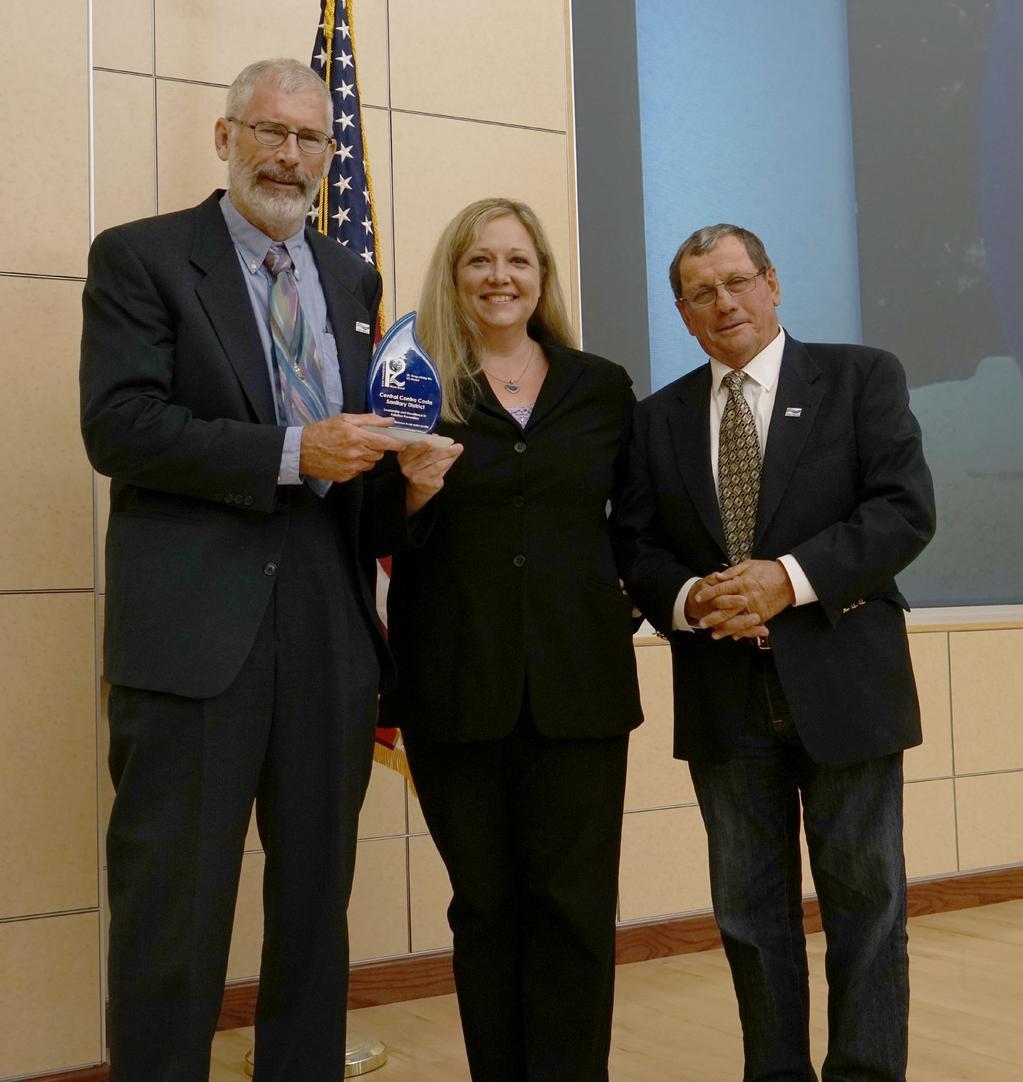 The Water Board presented the 2015 award to the Central Contra Costa Sanitary District for its spirited campaign against flushing disposable wipes. The District operates a wastewater collection system and treatment plant that serves about half a million people in central Contra Costa County. The District's leadership with wipes began in 2009, when tangled masses of wipes continued to clog a District pump station. Since then, the District has launched a vigorous "Wipes Clog Pipes!" campaign, spreading the message at community events and through newsletters, social media ads, and a giant billboard along Interstate 680. Furthermore, the District works with multiple agencies and groups, including the California Water Environment Association, the California Association of Sanitation Agencies, and the National Association of Clean Water Agencies to bridge the gap between professionals in the wastewater industry and the nonwoven fabrics industry. The District uses its connections to these groups to leverage support from both of the industries and the public at meetings and panel discussions. The District is also working with these industry groups to develop new flushability guidelines and improve wipes' design and labeling as part of the wipes Product Stewardship Initiative. The District has the second-largest sanitary sewer collection system in the region with over 1,500 miles of sewer pipelines, and has among the lowest sanitary sewer overflows per mile.
2014 - Phil Bobel for Lifetime Achievement in Pollution Prevention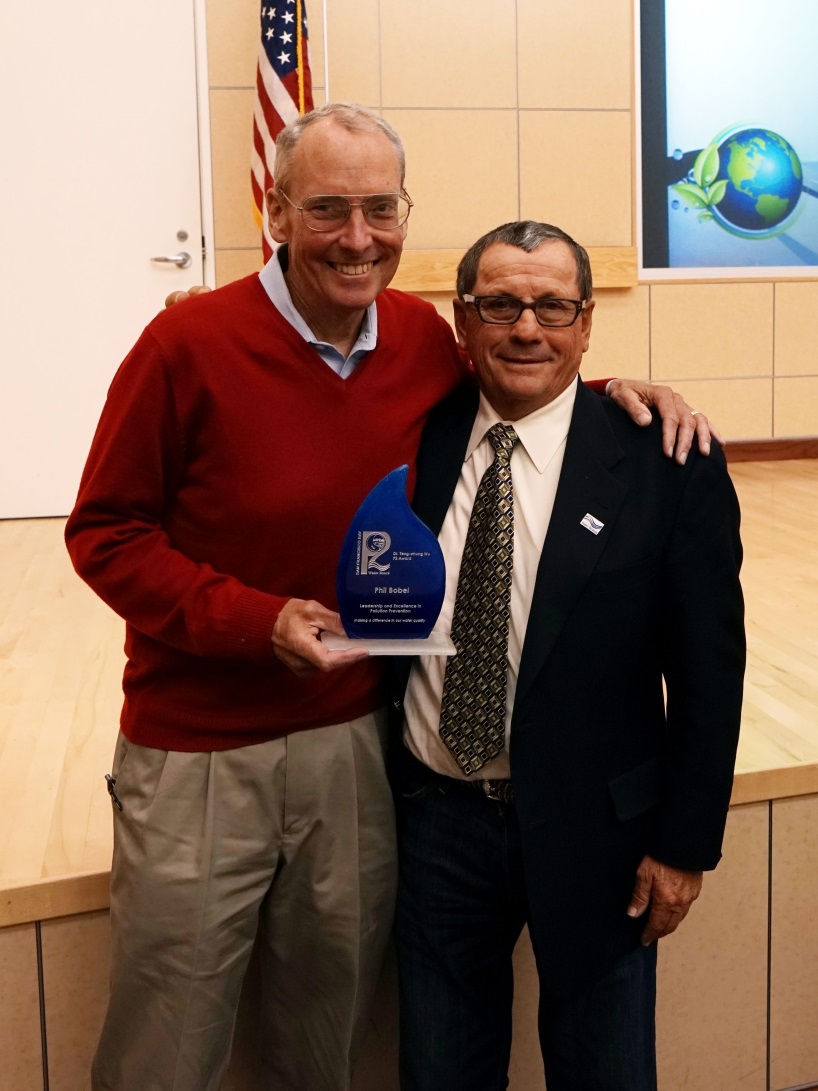 The Water Board presented the 2014 award to Phil Bobel in recognition of his lifetime achievements in pioneering pollution prevention. Mr. Bobel is Assistant Director of Public Works for the City of Palo Alto. He began at U.S. EPA, implementing the brand new Clean Water Act's National Pollution Discharge Elimination System (NPDES) program. He later worked in the Clean Air Act, Resource Conservation and Recovery Act, and Superfund programs. Mr. Bobel served as Palo Alto's Environmental Services Division Manager for many years, executing important upgrades to the City's Regional Water Quality Control Plant and promoting an award-winning pollution prevention program. He developed collaborative partnerships with local businesses and residents to protect water quality. Ongoing programs include the Clean Bay Business Program, which recognizes local businesses for their environmentally sound practices, and the Our Water Our World Program, which promotes less-toxic pest control through hardware stores and garden centers. He also initiated the Brake Pad Pertnership, a collaboration designed to phase out copper in automotive brake pads, the largest source of copper to San Francisco Bay. Together with Dr. Wu, Mr. Bobel created a forum, now known as the Bay Area Pollution Prevention Group, for regional pollution prevention professionals to share and coordinate their efforts. Mr. Bobel has served on the boards for the Peninsula Conservation Center Management Council and the environmental nonprofit, Acterra. He continues to be a model of intelligence, foresight, preserverance, and unwavering civility.
2013 - City of Palo Alto for Outstanding Efforts on Emerging Pollutants Prevention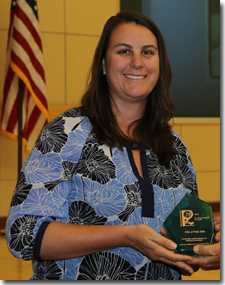 The Water Board presented the 2013 award to the City of Palo Alto for its outstanding emerging pollutants prevention efforts. The City operates a treatment plant that serves Palo Alto and surrounding communities including Stanford University. The City has been a leader in research, education, and reduction of contaminants of emerging concern. Palo Alto has partnered with universities and the San Francisco Estuary Institute to conduct studies to understand the levels and fate of some CECs in the treatment process. These efforts have led to cutting edge publications, in some instances authored by City staff, and fact sheets to inform region-wide pollution prevention efforts. Thanks to Palo Alto's efforts, more than 22 tons of pharmaceutical wastes have been kept out of the Region's waters. Palo Alto continues to look ahead by leading a regional hospice education and outreach project through the Bay Area Pollution Prevention Group, engaging in extensive public outreach campaigns, and advocating alongside the California Product Stewardship Council and the Product Stewardship Institute for long-term solutions including extended producer responsibility programs. These programs aim to require manufacturers to fund and manage the disposal of the products they produce.
2012 - Alameda County for Safe Drug Disposal Ordinance & Thomas Barron for Lifetime Achievement in Pollution Prevention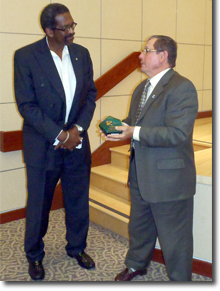 The Water Board presented the 2012 award to Alameda County for adopting its new Safe Drug Disposal Ordinance and to Thomas Barron in recognition of his lifelong achievements in pollution prevention.



On July 24, 2012, the Alameda County Board of Supervisors, led by President Nate Miley, unanimously passed a first-in-the-nation Safe Drug Disposal Ordinance that requires pharmaceutical companies that sell their products in the County to pay for programs to take back unwanted drugs. The ordinance sparked national attention by imposing extended producer responsibility to keep expired and unwanted drugs out of landfills and sanitary sewer systems. At the time of the passage no other state or federal law mandated programs to safely collect and dispose of unwanted drugs. Drugs disposed of in toilets or sinks are of growing concern for San Francisco Bay water quality because treatment plants are not designed to remove them.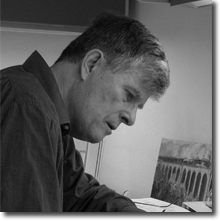 Thomas Barron was an independent environmental consultant and leader in pollution prevention and source control. For nearly 40 years, Barron worked hand-in-hand with small businesses to develop new and practical ways to shift to less hazardous and less polluting products and practices. His work resulted in sweeping reductions in discharges from metal finishing operations, janitorial and custodial activities, and dental offices. Having prevented the discharge of more than 400 tons of pollutants, Mr. Barron retired in early 2012.



2011 - City of Millbrae

The Water Board presented the 2011 award to the City of Millbrae Water Pollution Prevention Program. The City of Millbrae operates a small wastewater treatment plant, but it has a big track record in reducing waste and pollutants at their sources. Millbrae is known for its outreach to keep pollutants like mercury, trash, and drugs out of San Francisco Bay. Millbrae gets the pollution prevention message out with support from the Millbrae City Council, the Millbrae School District, community groups, and countless volunteers. It airs public service announcements, hosts booths at public events, sends utility bill messages, presents videos on local cable access, works with schools and kids, and tries any number of other ideas that come along, like participating in Coastal Cleanup Day. Millbrae steps up its efforts during National Pollution Prevention Week each September. The program accomplishes so much by leveraging regional efforts through group purchasing and coordinated outreach with other City divisions, plus organizations like the Bay Area Clean Water Agencies (i.e., Bay Area Pollution Prevention Group), the Bay Area Stormwater Management Agencies Association, and the California Coastal Commission. Measuring increases in public awareness is difficult, but Millbrae staff knows it is making a difference through surveys and qualitative assessments based on conversations with event attendees.




2010 - Wastewater Treatment Agencies of Marin County

The Water Board presented the 2010 award to the Wastewater Treatment Agencies of Marin County, for their collaborative and diverse public education program. The six Marin County wastewater agencies came together in 2007 to implement a county-wide public education program with combined resources and a unified message. A wide variety of strategies are included in the program to reach all age groups. The "Captain Polluto" and "Go with the Flow" shows educate as they entertain kindergarten through 3rd grade students. Kids in the 3rd grade also attend Wetlands Days to explore the treatment facilities, marsh, and bird watching areas at the Sewerage Agency of Southern Marin's plant. High school students audit their own schools and surrounding environment for copper and mercury-containing chemicals and devices, and learn how to properly dispose of them. To reach the community, program staff host outreach booths at local events throughout the year to educate the public about proper disposal of unwanted pharmaceuticals; fats, oils and grease; and mercury-containing florescent lamps; and about other pollution prevention issues. The program has measured an increase in resident's knowledge related to these issues through quizzes given at outreach events.

The Water Board gave honorable mention to the City of Livermore Water Resources Division for outstanding committment to public education and outreach accomplished through marine murals on treatment plant buildings that demonstrate an innovative approach to increasing public environmental awareness.




2009 - Bay Area Pollution Prevention Group

The Water Board awarded the Bay Area Pollution Prevention Group (BAPPG) for its leadership and regional promotion of the 2008 Statewide No Drugs Down the Drain (NDDD) Campaign. The NDDD campaign, a one-week educational campaign held October 4 11 2008, was the first effort in California to tackle pharmaceutical disposal issues at a Statewide level. National, state, and local agencies worked together to educate the public that disposing of leftover medication down the toilet has environmental costs and is no longer acceptable in California. BAPPG played a pivotal role in coordinating the Statewide efforts, and also capitalized on the Statewide campaign by launching a regional program to promote the NDDD message and regional medicine collection events and programs. More than 200 local one-day and ongoing pharmaceutical collection options, including community household hazardous waste facilities, were available to the public during the one week campaign. An estimated total of 30,000 pounds of expired or unwanted medications were collected statewide during the campaign, averaging about 150 pounds per event.




2008 - San Francisco Public Utilities Commission

The Water Board recognized the San Francisco Public Utilities Commission for its innovative biofuel program, called SFGreasecycle. Through this program, the City collects used cooking oil from restaurants, hotels, churches, high schools, museums, and residents. The City converts all the oil collected to biofuel and uses it to fuel the City's buses, fire trucks, and other municipal vehicles. The program includes outreach materials in three languages targeting food service establishments and residents. The City reports that, through SFGreasecycle, its employees and residents no longer consider grease to be a waste, but a fuel for the City's diesel vehicles. By diverting waste oil often disposed of down drains, the City is reducing sewer blockages and sanitary sewer overflows.





2007 - Bay Area Pollution Prevention Group and the East Bay Municipal Utility District

The Water Board recognized the Bay Area Pollution Prevention Group and the East Bay Municipal Utility District for their innovative pollution prevention efforts by awarding them the first annual Dr. Teng-chung Wu Pollution Prevention Award on September 12, 2007. The Water Board acknowledged the Bay Area Pollution Prevention Group for its successful regional program to stop dental mercury amalgam from reaching treatment plants and San Francisco Bay. It also recognized the East Bay Municipal Utility District for its successful collaborations with local environmental advocacy groups to implement various pollution prevention projects.

The Water Board gave honorable mention to San Mateo County for reducing pharmaceutical discharges by refurbishing mail and courier boxes into pharmaceutical disposal containers and placing them at local law enforcement offices and the County courthouse.



Links