Biological Objectives Basin Plan Amendment
Introduction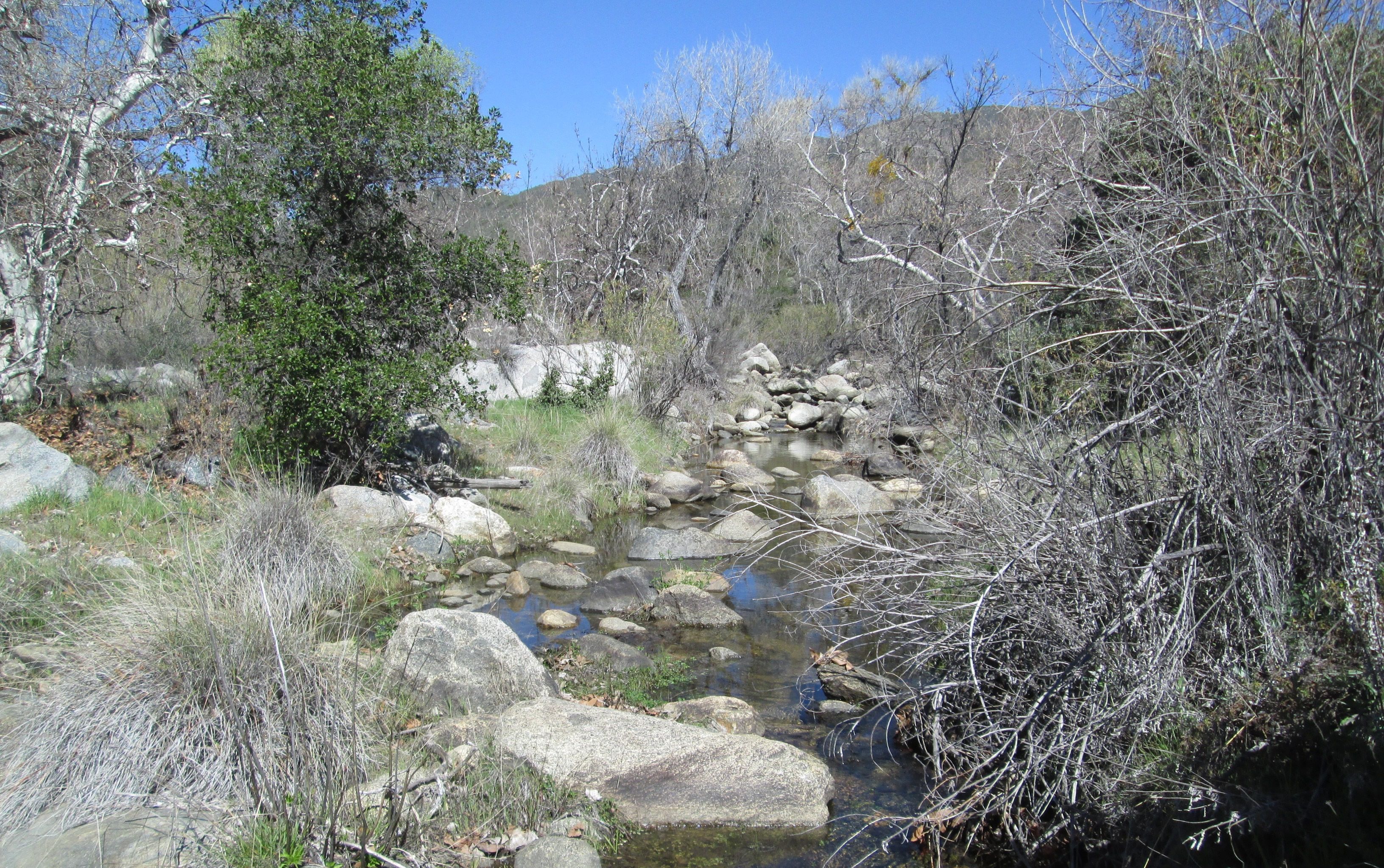 The San Diego Water Board is responsible for the regulation, protection and administration of water quality. The Water Quality Control Plan for the San Diego Basin (Basin Plan) designates beneficial uses for water bodies in the San Diego Region, and establishes water quality objectives and implementation plans to protect those beneficial uses.
Existing water quality objectives in the San Diego Water Board's Basin Plan emphasize the chemical integrity of waters on a pollutant by pollutant basis, which might not adequately protect the biological integrity of waters. A water quality objective for biological condition is critical to restoring and maintaining the biological integrity of the region's waters.
On May 13, 2015, the San Diego Water Board adopted Resolution No 2015-0043, "Adopting a Prioritized List of Suggested Basin Plan Revisions Developed Through the 2014 Basin Plan Review" (Resolution). In adopting the Resolution, the Board members identified priority focus areas for revision of the Basin Plan. Biological Objectives were identified as a Tier 1 Issue.
San Diego Water Board staff have begun working on the development of biological objectives, which will likely include a narrative biological objective for water bodies, in addition to numeric measures to interpret the narrative objective based on water body type.
Changes to the Basin Plan require a Basin Plan amendment. All Basin Plan Amendments are subject to a full public participation and hearing process prior to adoption by the San Diego Water Board. Basin Plan Amendments also must be approved by the State Water Resources Control Board (State Water Board), Office of Administrative Law (OAL) and, in many cases, the US Environmental Protection Agency (USEPA).
Public Documents
For Public Comment: Administrative Draft of Basin Plan Amendment and Staff Report (January 22, 2018). Public comments on the Administrative Draft are due February 23, 2018. For information on submitting public comments please see the Notice of Public Release of Administrative Draft and Public Workshop below.

Public Comments Received on the Administrative Draft (February 23, 2018)
Meetings and Workshops
Subscribe to our Biological Objectives for the San Diego Region email list to receive notifications and the latest updates. After subscribing, you will need to check your email host for a confirmation email to complete the subscription.
Subscribe to our other email lists. See the "Special Topics" section.