Land Disposal Program
Overview
The State Water Board regulates landfills, waste ponds, and other waste disposal to land operations. This includes both active and closed facilities. The primary concern is to ensure that wastes contained in these facilities do not escape to either surface or groundwaters.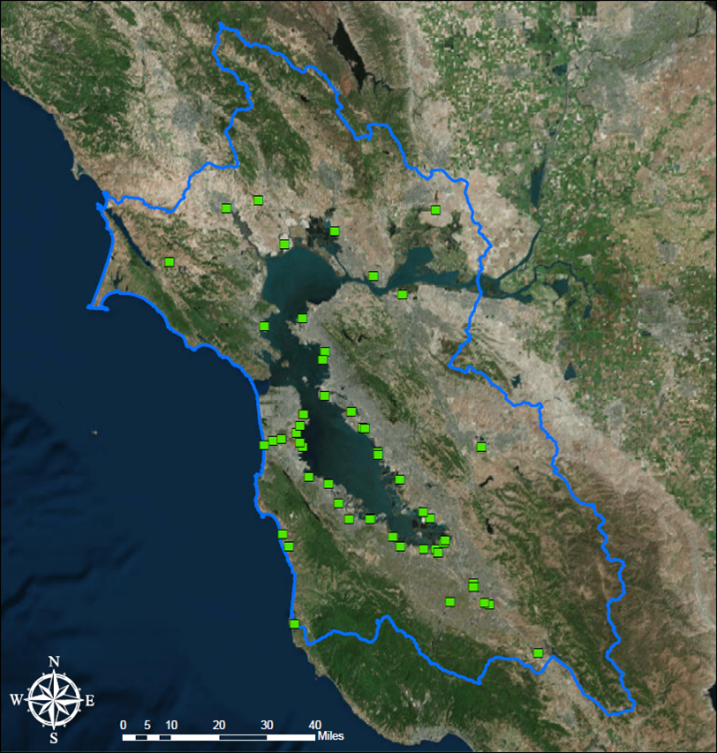 Closed Landfills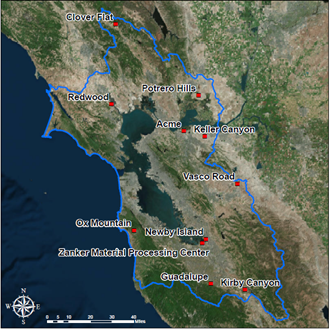 Active Landfills
A large number of landfills exist within the boundaries of the San Francisco Bay area, as shown in the two maps above. There are currently 11 active landfills:
Clover Flat (Napa County)
Redwood (Marin County)
Potrero Hills (Solano County)
Keller Canyon (Contra Costa County)
Vasco Road (Alameda County)
Newby Island (Santa Clara County)
Kirby Canyon (Santa Clara County)
Guadalupe (Santa Clara County)
Ox Mountain (San Mateo County)
Acme (Contra Costa County)
Zanker Materials Processing Facility (Santa Clara County)

There are about 50 closed landfills as shown on the map with the green dots. The closed landfills are older, with most of their operations occurring before modern landfill regulations were issued requiring composite bottom liners. Most of the closed landfills are located around the margin of the San Francisco Bay, whereas most of the newer, active landfills are in canyons away from the Bay and generally away from large population centers.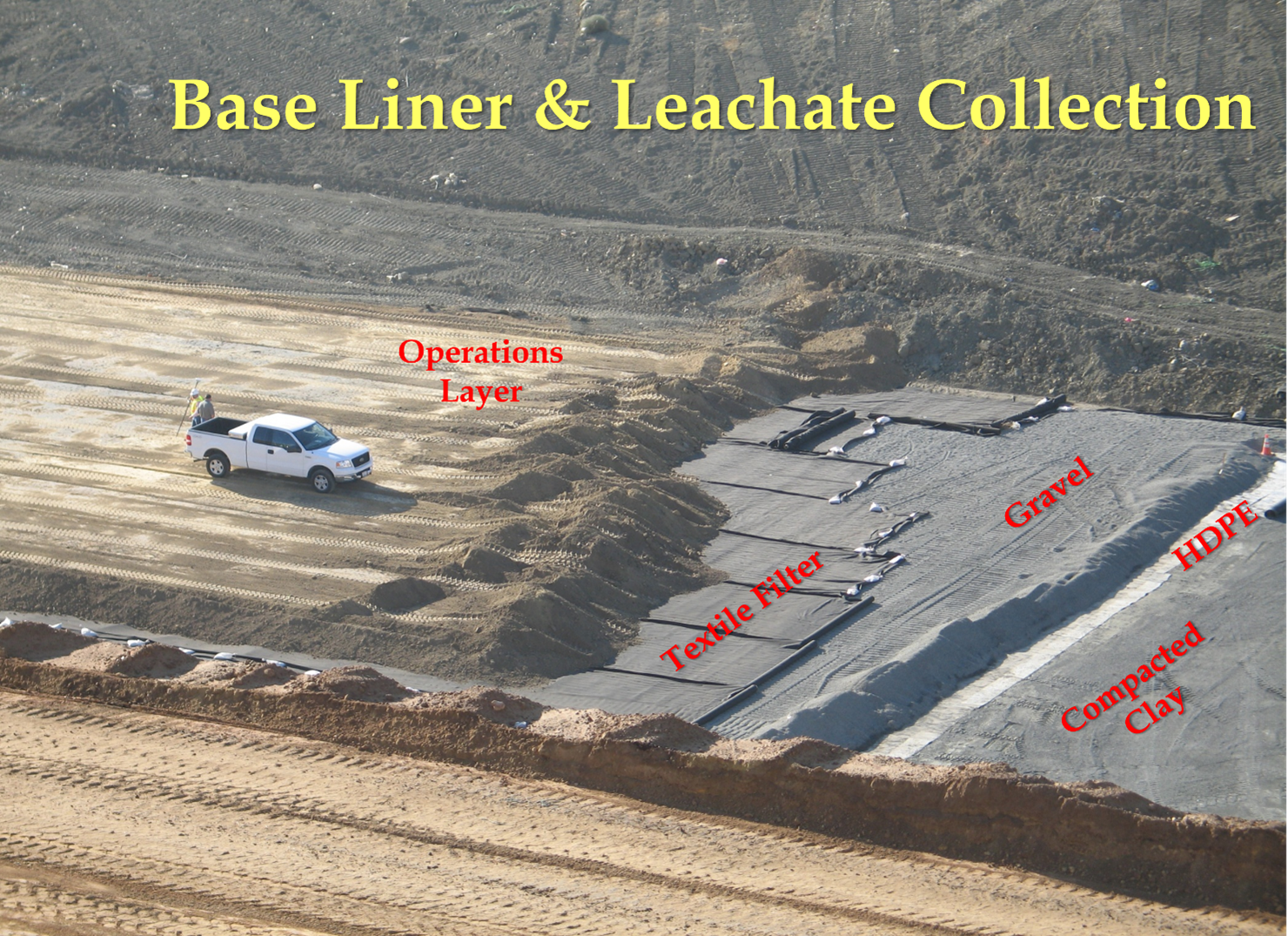 The photograph above, taken during construction of a disposal cell in one of the currently active landfills, shows the layers that make up the bottom liner of a modern landfill. Modern disposal cells provide significantly better waste containment and better protection against water quality impairment.