Meet the Board Members & Executive Officers
Board Members
Mark Bradford, Board Chair (Appointment Expires: 09/30/2027)
Mr. Bradford graduated from U.C. Davis with a B.S. degree in Renewable Natural Resources. He served as a Program Director for Ecology & Environment, Inc. in San Francisco from 1979 - 1992, and as a Principal at ERM-West, Inc. (ERM), in Sacramento from 1992 - 2016. His consulting experience in Northern California involved managing large, complex site investigation/ remediation programs, as well as projects addressing compliance, permitting, and environmental management systems for a wide range of government and private sector clients. These services involved complex multidisciplinary teams including Geologists, Hydrogeologists; Engineers, Toxicologists and a variety of other scientific disciplines. Regulatory agency coordination and negotiation was a key component of these programs. Mr. Bradford has extensive expertise in program organization, budgeting, cost control and contract negotiations.
As a Principal at ERM, he managed the Sacramento office and participated in strategic senior management discussions for 24 years during a period of strong growth. He was also the partner in charge of coordinating ERM's US government sector sales and delivery.
Work Groups:
Executive
Forest Management
Nicholas Avdis, Vice-Chair (Appointment Expires: 09/30/2027)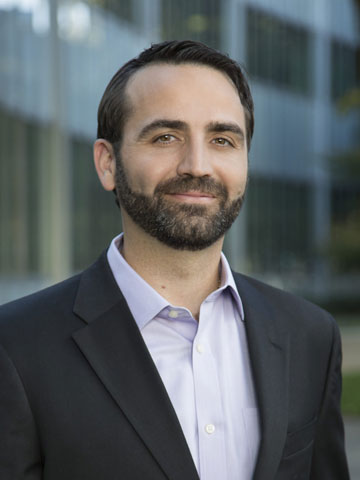 Nicholas Avdis is a partner with Avdis & Cucchi, LLP in Sacramento, specializing in land use and general real estate matters. He is also a third generation cattle rancher in Sacramento County. His commitment to public service includes serving on the boards of the Capitol Area Development Authority, Reclamation District 1000, and the Sacramento Area Flood Control Agency. Mr. Avdis has a B.A. in History from the University of California, Davis and received his J.D. from the UC Davis School of Law (King Hall).
Work Groups:
Executive
Irrigated Lands
Litigation and Petitions
Denise Kadara, Board Member (Appointment Expires: 09/30/2026)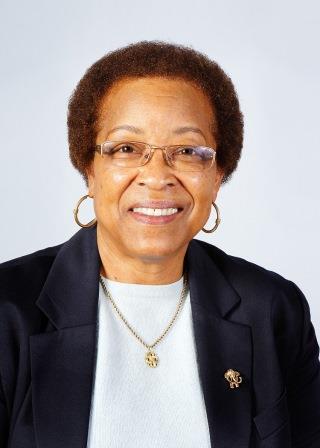 Denise Kadara currently serves on the board of the Tulare Basin Wildlife Partners and president of the Allensworth Progressive Association, a non-profit organization serving community needs. Her career spans over 25 years of public service from entry level positions to senior planner, senior management analyst, and consultant for cities in Los Angeles, San Bernardino and San Mateo counties in California. Her expertise includes housing, economic and community planning, policy development and program implementation. She received her education in urban/regional planning and public administration from California State Polytechnic University, Pomona and University of La Verne, La Verne, CA respectively. She is retired and moved to Allensworth in May 2010 with her husband where they now devote their time toward improving the quality of life of residents in the community and other disadvantaged communities. Since 2010, she and her husband have focused on community issues pertaining to water quality, distressed housing, infrastructure, youth/leadership development, environmental justice and economic development. She recently served as a member of the Tulare Lake Basin Disadvantaged Community Water Study -Stakeholders Oversight Advisory Committee (SOAC).
Work Groups:
Sean J. Yang, Board Member (Appointment Expires: 09/30/2026)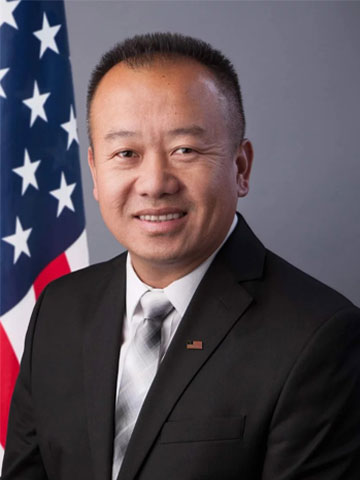 Sean J. Yang lives in Sacramento and has been a Central Valley resident for over 30 years. He works as a Medical Imaging Specialist for Kaiser Permanente Hospital, where he has been employed since 2016. Yang has been in the medical field for 20 years with four different companies. Yang is a former farmer in the Central Valley who has many friends and family members who farm. As a volunteer, Yang serves as a food delivery driver for Elk Grove Food Bank and is Regional Chair for the Asian Pacific Islander American Public Affairs Association. Yang is also a school board member of the Elk Grove Unified School District.
He has a Bachelor of Science degree in Electronics Engineering Technology from DeVry University, and a Master Business of Administration degree from Fresno State University. Yang is married to Ka Bao Yang, and they have two girls and two boys.
Work Groups:
Irrigated Lands
Forest Management
Elena Lee Reeder, Board Member (Appointment Expires: 09/30/2025)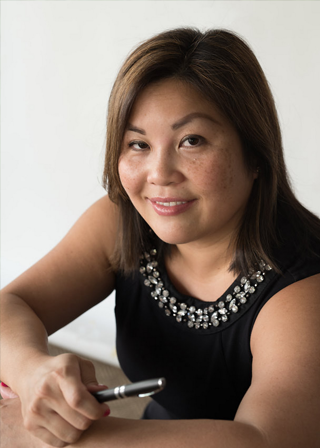 Elena Lee Reeder of Sacramento, has been appointed to the Central Valley Regional Water Quality Control Board. Lee Reeder has been a Trustee of Reclamation District 1000 since 2019, where she has been Vice President since 2020. She was appointed as an Alternate to the Sacramento Area Flood Control Agency in 2019 and as a Sitting Member in 2022. She was a Partner at Leeder Strategies LLC from 2017 to 2020, Press Secretary for the Office of State Assemblymember David Chiu from 2016 to 2017 and Press Secretary and Legislative Aide in the Office of State Assemblymember Cristina Garcia from 2013 to 2016. Lee Reeder was Scheduler and Legislative Aide for the Office of State Senator Leland Yee from 2010 to 2013.
Work Groups:
Vacant
Vacant
Executive Officers
Patrick Pulupa, Executive Officer
Patrick Pulupa started his career as an attorney representing the Board, advising the Board as it endeavored to find equitable solutions for the diverse water quality issues facing the Central Valley. As the Board's Executive Officer, Patrick works to ensure the Board achieves its vision of ensuring that the Valley's aquifers and surface waters meet or exceed water quality necessary to support all beneficial uses, and that all communities have access to safe, affordable, and resilient water supplies.
Patrick has a B.A. in Government and Politics from the University of Maryland and received his J.D. from the UC Davis School of Law (King Hall).

Adam W. Laputz, Assistant Executive Officer, Rancho Cordova Office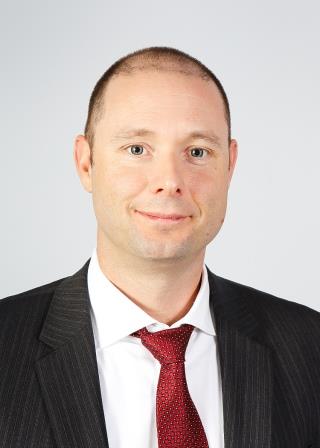 Adam Laputz has Bachelor's and Master's degrees in Chemical Engineering from the University of Nevada, Reno. Adam is a licensed Professional Engineer with over 14 years of experience working in water quality programs. He has been with the State and Regional Water Boards for over 12 years working in surface water permitting, irrigated lands, water recycling, 401 certification, and waste discharge to land programs. Adam manages the NPDES Point Source Permitting, Irrigated Lands Assessment and Planning, and TMDL Basin Planning sections in the Central Valley Water Board's Sacramento office.
John "J.J." Baum, Assistant Executive Officer, Rancho Cordova Office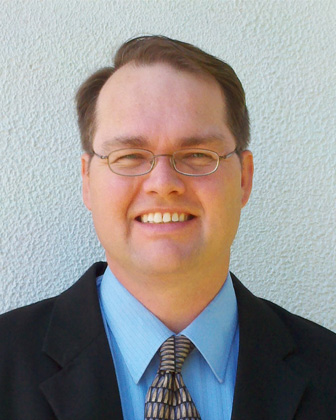 J.J. Baum joined the Central Valley Water Board in 2020 after 21 years as a water quality professional in the public sector. J.J. has specialized experience in addressing water quality issues on construction projects, contaminated site cleanup/remediation, surface water quality monitoring, ecosystem restoration, and dredged material management. He is a licensed Professional Engineer and earned his B.S and M.S degrees in civil and environmental engineering at the University of Washington and University of California, Davis respectively. J.J. manages the Permitting-Title 27, Compliance & Enforcement, Storage Tanks, and Cleanup sections in the Central Valley Water Board's Sacramento office.
Christina Shupe, Assistant Executive Officer, Fresno Office
Christina Shupe is an experienced policy strategist, specializing in advancing programs at the intersection of science, technology, and public governance. Ms. Shupe previously served as Director for the inaugural Citizens Redistricting Commission and Executive Officer for the Occupational Safety and Health Standards Board. Prior to entering public service, she provided business and technical expertise for multi-national corporations including Apple Computer, Intel, and Applied Materials, as well as numerous small businesses. Christina manages the Fresno office and the Confined Animals Facilities, Oil Fields, and Waste Discharge Requirements (Non-Chapter 15) programs.
Clint Snyder, Assistant Executive Officer, Redding Office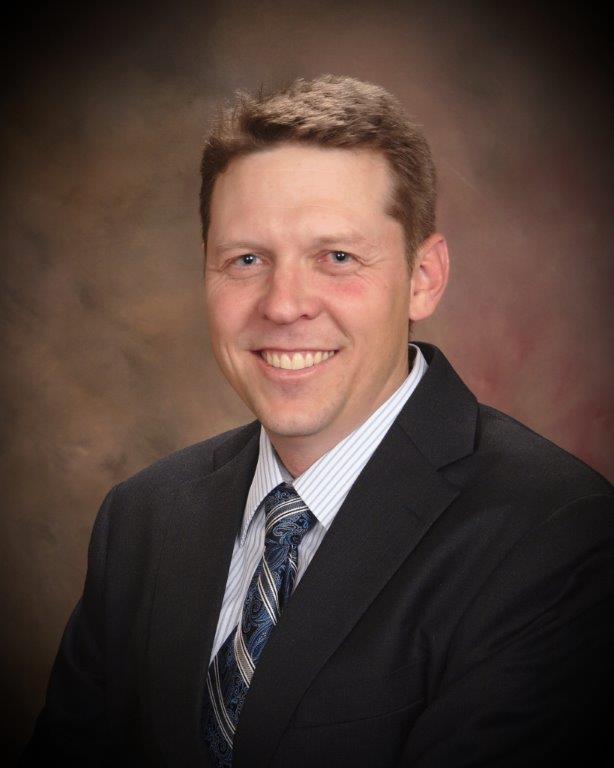 Clint Snyder graduated from California State University, Chico, with a Bachelor of Science in Geology. Prior to joining the Central Valley Water Board in 2008, Clint was a principal at a private consulting firm and specialized in groundwater remediation and mining remediation, compliance and permitting. Central Valley Water Board experience includes compliance and permitting in the NPDES, Non-15, UST, SCP, and Land Disposal Programs. Clint is a Professional Geologist in California. Clint is Assistant Executive Officer and manages the Redding Office.
More Information
The Central Valley Regional Water Quality Control Board is semi-autonomous and is comprised of seven part-time Board members appointed by the Governor and confirmed by the Senate.
The Central Valley Regional Water Quality Control Board makes critical water quality decisions for its region, including setting standards, issuing waste discharge requirements, determining compliance with those requirements, and taking appropriate enforcement actions.