Surface Water Ambient Monitoring Program (SWAMP)
Program Overview
The Surface Water Ambient Monitoring Program (SWAMP) is tasked with assessing water quality in all of California's surface waters. The program conducts monitoring directly and through collaborative partnerships, and provides numerous information products, all designed to support water resource management in California. Find out more on the overall program available resources at the State Water Board's SWAMP website, including: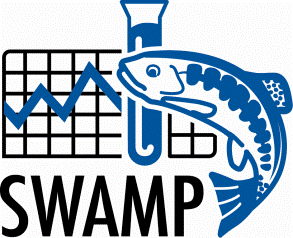 Reports
Water Quality Reports & Fact Sheets
Posters
Collaborative Trend Monitoring in the Upper Sacramento Watershed
Central Valley Monitoring Directory
Central Valley Regional SWAMP Activities
Overview:
Summary of activities within each basin:
Background:
Subscribe to our SWAMP Program email list to receive notifications and the latest updates. After subscribing, you will need to check your email host for a confirmation email to complete the subscription.
Subscribe to our other email lists.