SAFER Drinking Water Accomplishments
Using short- and long-term strategies, the Safe and Affordable Funding for Equity and Resilience (SAFER) program is designed to ensure that Californians who lack safe, adequate, and affordable drinking water receive it as quickly as possible, and that the water systems serving them establish sustainable solutions. In doing so, SAFER minimizes the disproportionate environmental burdens experienced by some communities and advances the fair treatment of people of all incomes, races, and cultures. Informed by data and an annual needs assessment, Water Boards staff and SAFER partners proactively identify and reach out to water systems that are out of compliance to walk them through the SAFER application process and to collaborate on solutions, which are developed with input from the community.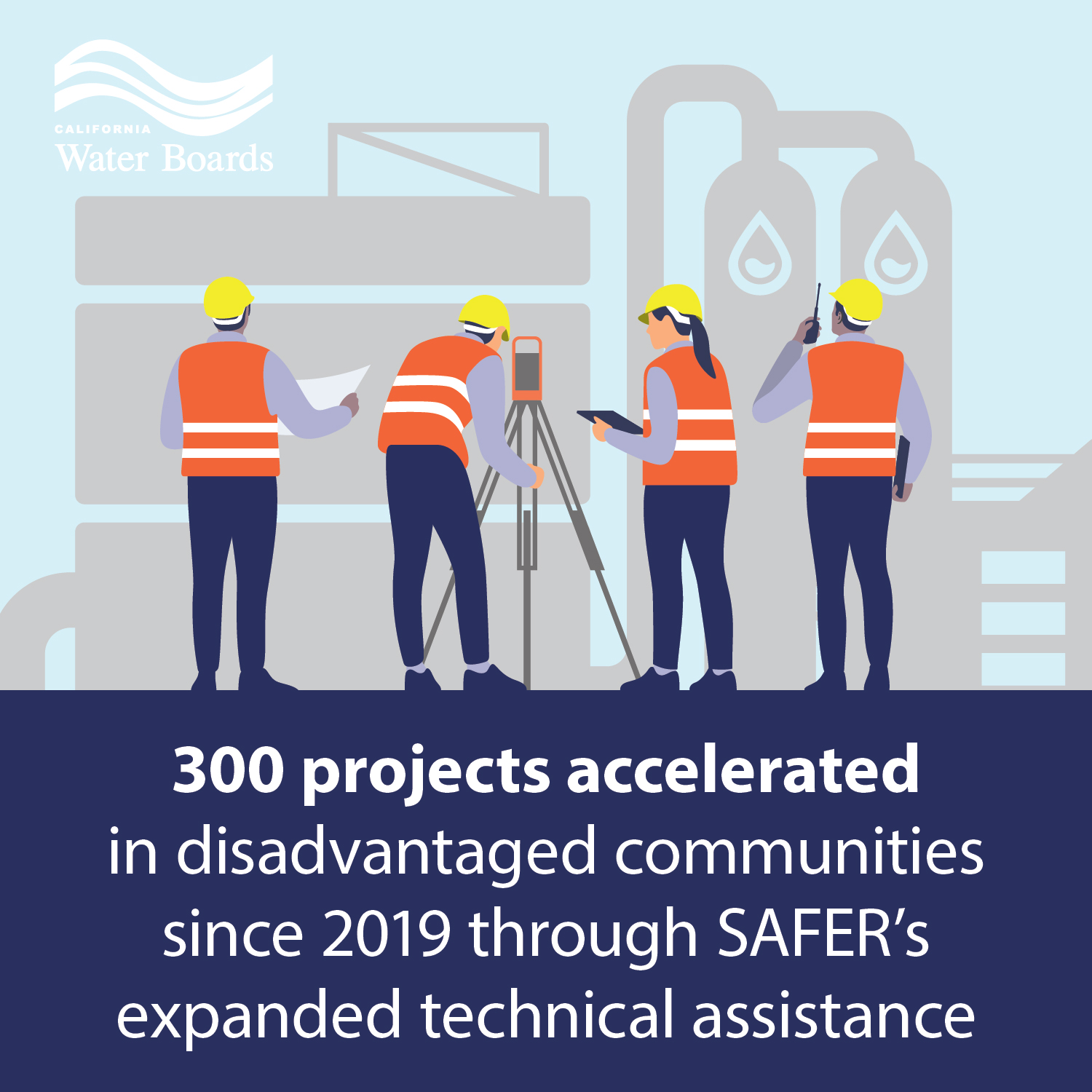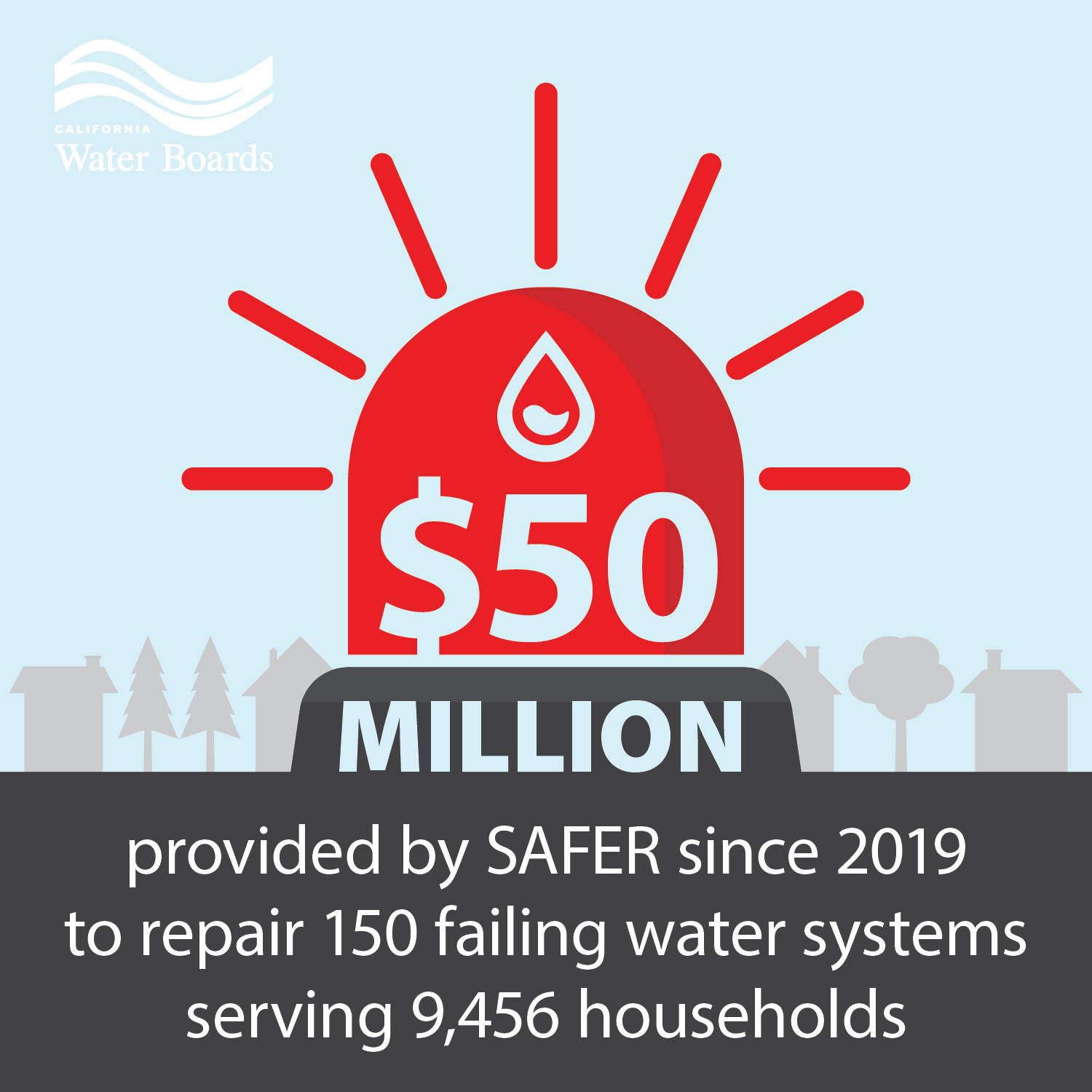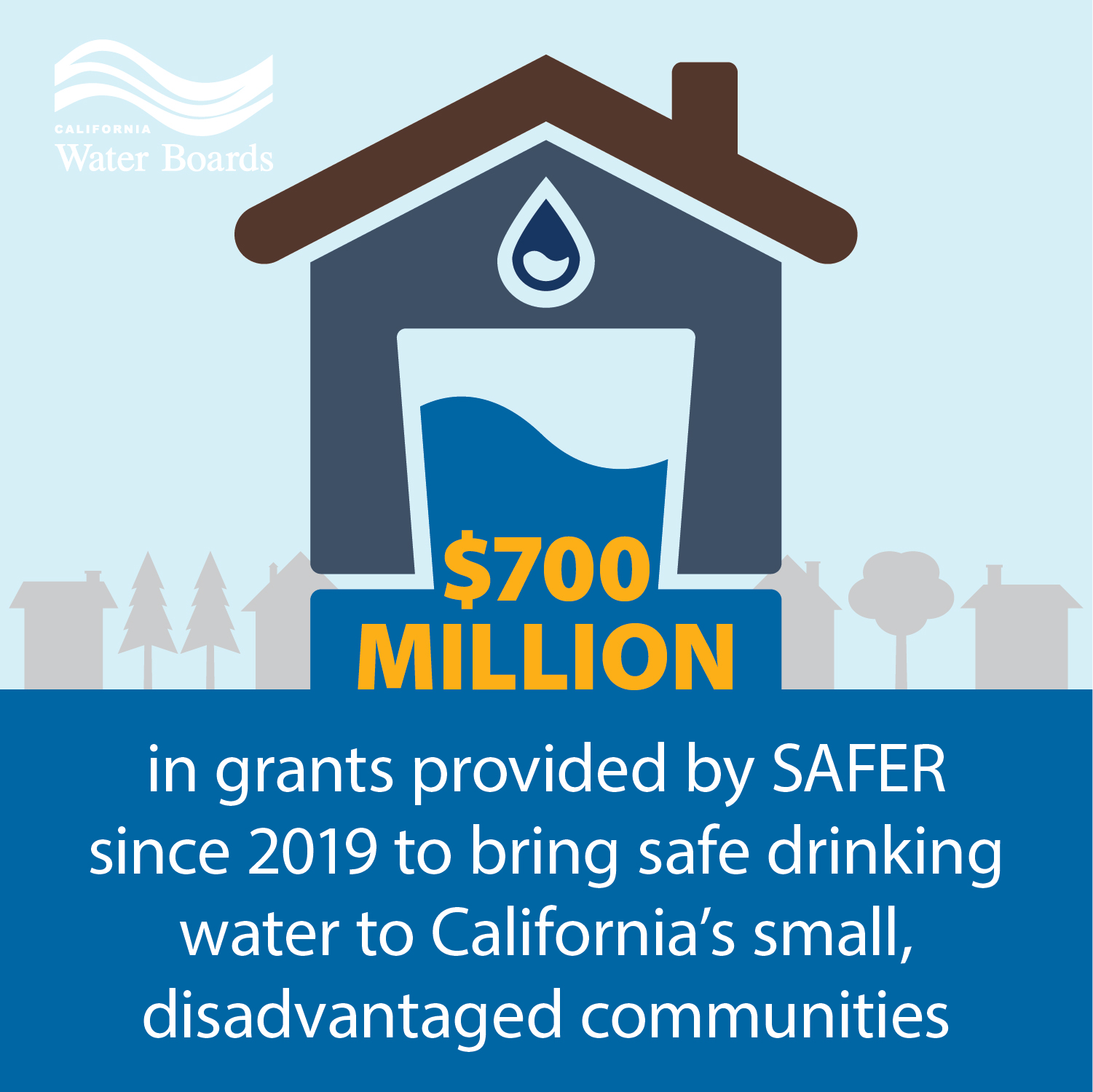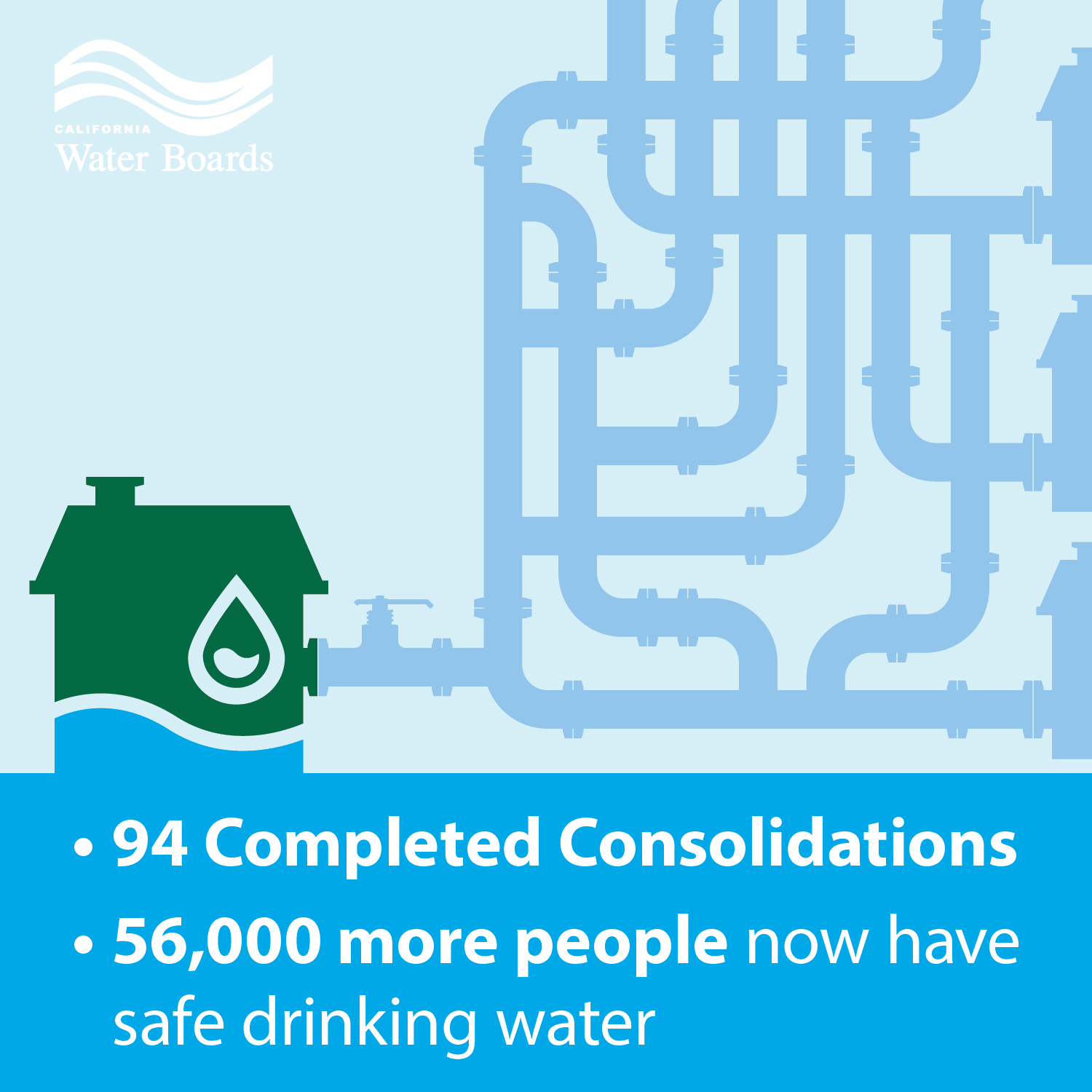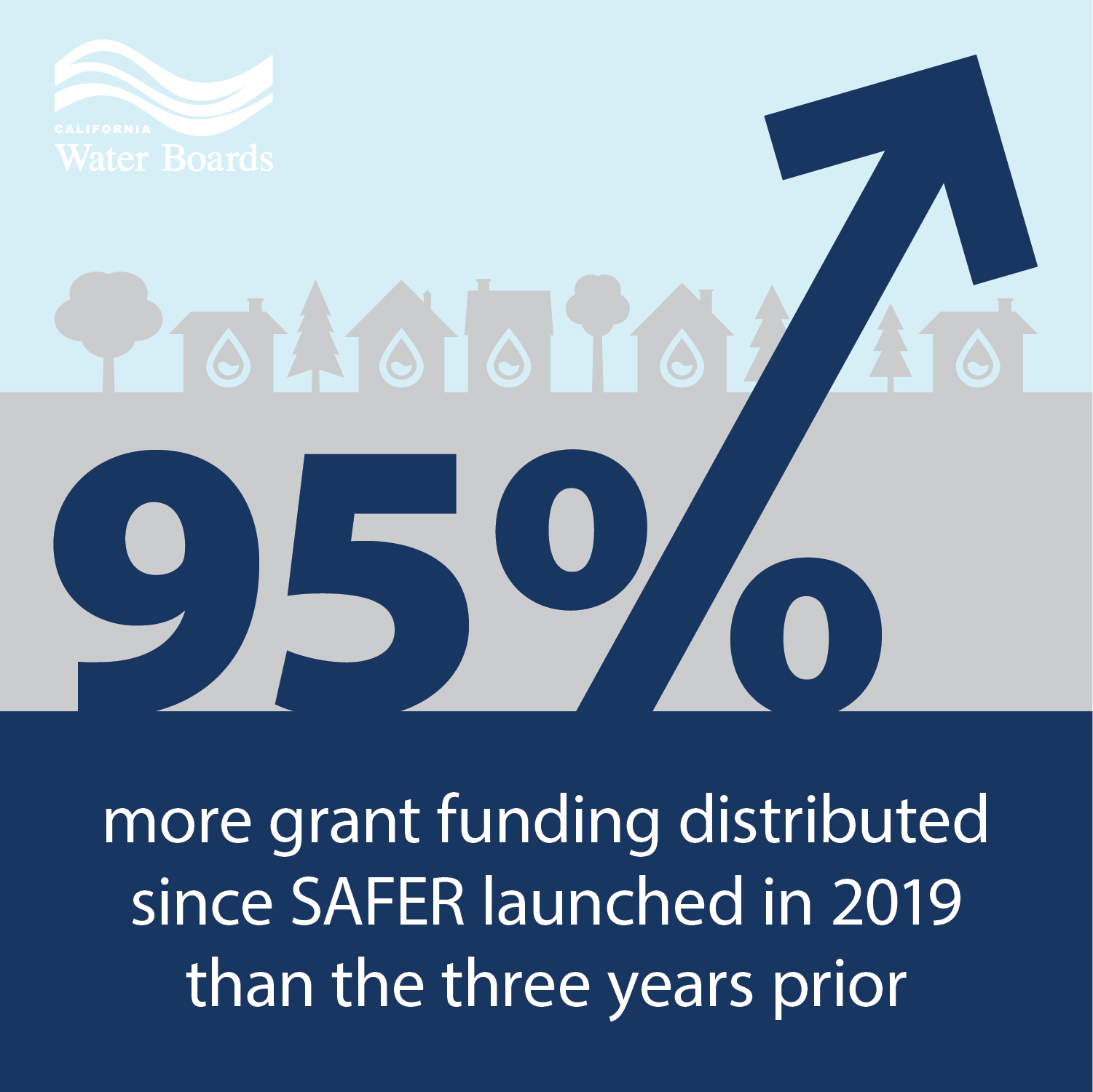 ---
Logrando Agua Potable SAFER
A través de estrategias a corto y largo plazo, el programa de Fondo para Agua Potable Segura y Asequible para la Equidad y la Resiliencia (SAFER) reside en asegurar que los Californianos que carecen de acceso al agua potable, adecuada, y asequible lo reciban lo antes posible, y que los sistemas de agua implementen soluciones sostenibles. De este modo, SAFER minimiza la carga ambiental experimentada por algunas comunidades de manera desproporcionada y fomenta un trato justo a las personas de cualquier ingreso, raza, y cultura. Basado en datos y en una evaluación anual de necesidades, el personal de las Juntas del Agua y los socios de SAFER identifican de manera proactiva y contactan sistemas de agua que no cumplen con la reglamentación para guiarlos en el proceso de SAFER y desarrollar soluciones en colaboración con la comunidad.