SAFER Advisory Group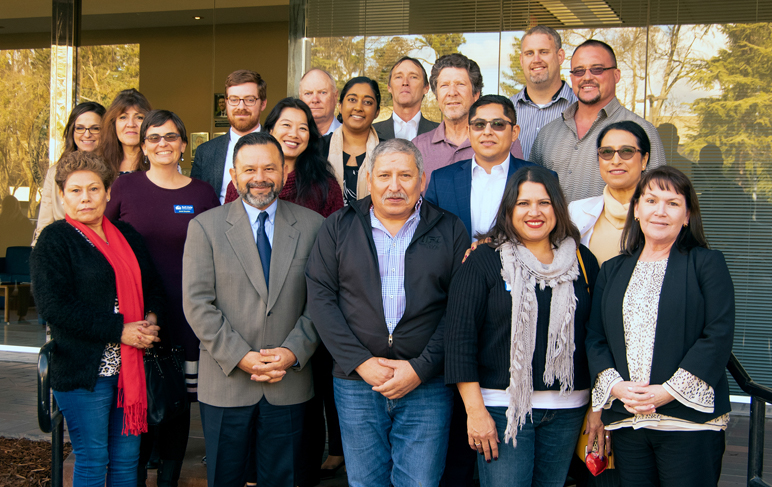 Advisory Group Members at Jan. 13, 2020 Meeting
The SAFER Advisory Group provides the State Water Board with constructive advice and feedback on the Safe and Affordable Drinking Water Fund Expenditure Plan and other related policies and analyses.
The Group is composed of 19 appointed members that represent public water systems, technical assistance providers, local agencies, nongovernmental organizations, the public and residents served by community water systems in disadvantaged communities, state small water systems, and domestic wells.
The Group meets up to four time a year at locations throughout California to provide many opportunities for public and community input. All meetings are widely publicized, open to the public, and offer translation services.
Meet the Advisory Group Members
Apply to Become an Advisory Group Member
Meetings
June 12, 2020
9:00 a.m. to 12:00 p.m. PST
Remote Participation Only
View the meeting at https://video.calepa.ca.gov/
Interpretación en español disponible


Apply to Become a SAFER Advisory Group Member
Application information will be posted in Summer 2020.
Email Subscription List
To receive updates on the SAFER Program, subscribe to the SAFER Drinking Water email list:
Check your email account for a confirmation email to complete your subscription.