Allensworth
Allensworth, CA: Residents of California's first Black-founded town are advocating for clean water and preserving the dream of a Central Valley utopia
In honor of Black History Month, we are spotlighting the story of Allensworth, the first and only town in California founded and governed by African Americans. The town has persevered for over a century, and residents continue to fight for the dream of a Black utopia in the Central Valley.
Colonel Allen Allensworth founded his namesake town in 1908 with the dream of creating a haven of Black prosperity free from discrimination - a "Tuskegee of the West." Col. Allensworth was born into slavery, taught himself to read, and served in the Union Army as its highest-ranking Black officer before making his way out to California.
Black families from around the country arrived in Allensworth hoping to carve out their own "piece of the world." They successfully worked the land, raising cattle and crops in the unfamiliar Central Valley climate.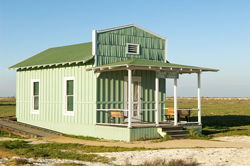 The town prospered quickly, building a post office, school, church, general store, hotel, public library and more. Like every community, its vitality depended on reliable water, but issues with water safety and abundance began almost immediately.
The company that sold the land to Col. Allensworth didn't fulfill its promise to build an adequate water system, leaving the growing population with debt and dry wells. Drought struck the Central Valley soon after the town was founded, which led to poor crop yields and further decreased vital water supplies.
In addition to challenging environmental conditions, Allensworth residents experienced racial discrimination that hindered their economic progress. Allensworth was built next to a stopover on the Santa Fe Railroad, which was a key driver of local business. But the Railroad refused to hire Allensworth residents, and soon moved its stopover to Alpaugh (a neighboring white area), hitting the town hard. Col. Allensworth's suspicious death in 1914 was the final blow that led most of the remaining residents to abandon the town.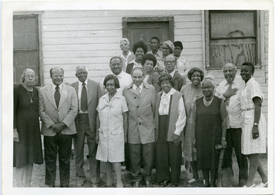 By 1973, Allensworth could no longer be found on a map, and what remained of the town was scheduled to be demolished. This led former resident Cornelius "Ed" Pope to launch an initiative to revitalize and memorialize his hometown. In 1974, California State Parks restored several buildings and designated it a State Historic Park and Historic Landmark.
"When you see something that needs to be done, let's not wait, let's do what needs to be done." - Nettie Morrison
The recognition of Allensworth's historical importance led to a resurgence in interest in the town. Nettie Morrison was so inspired by the story of Allensworth, she moved there with her husband in 1979. She dedicated the rest of her life to advocating for the community and spearheading the town's revitalization and was dubbed its honorary mayor.
Over nearly 40 years, Nettie coordinated hundreds of events, founded several organizations and programs, and successfully fought off planned environmental threats, such as a sludge treatment facility, a turkey ranch, and a mega dairy farm.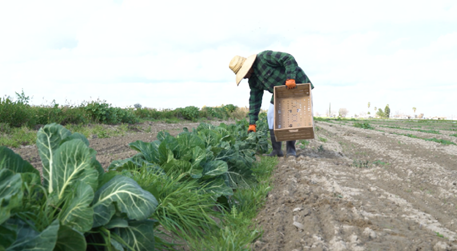 "We are creating an economic engine for the community to once again thrive."  - Denise Kadara, Nettie's daughter
Today, Nettie's children live in Allensworth and are building upon her legacy by continuing the fight for environmental and social justice. Along with their spouses, they are leaders in numerous areas, including the Central Valley Regional Water Board, the Community Services District, the School Board, and the development of small-scale local organic agriculture, among other roles.
Advocating for clean water is central to the town's prosperity, as environmental conditions, technical and financial challenges, and racist land-use practices have prevented Allensworth from having safe and reliable drinking water. Residents still must buy bottled water from nearby towns due to contamination from arsenic, a naturally occurring contaminant present in much of the Central Valley water table that can cause cancer and developmental disorders.
Community activism brought in an arsenic removal pilot project in 2019, and secured $3.8 million from AB 74 and the State Water Board's SAFER Program in late 2021 to help build a larger water supply well and arsenic treatment system. The project is scheduled to be completed in March 2023.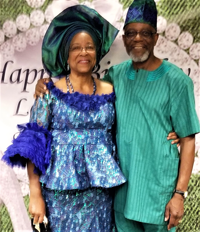 Nettie's daughter Denise Kadara is the first African American acting chair of the Central Valley Regional Water Quality Control Board. She uses her influence to represent disadvantaged communities and speak on their behalf.
She and her husband Kayode of 43 years are pillars of the Allensworth community. Among their many efforts, they're working to build a Civic Center to house community services programs, the local water district, and space for education and events.
"Allensworth had everything. We're trying to bring it back."  - Denise Kadara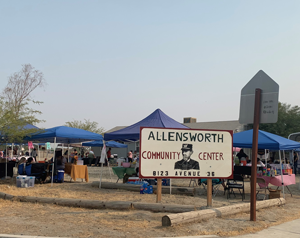 Col. Allensworth's vision of a self-sustaining Black community is very much alive today. Allensworth remains a symbol of freedom and determination – "the town that refuses to die."
Over 500 people currently live in Allensworth (more than during the peak of its boom in the early 20th century), and the town hosts 70,000+ visitors each year. The park is open year-round and is a rare historically Black community that you can visit in person.
Read on:
Special thanks to Denise Kadara and California State Parks for their contributions to this story.