CONNECT WITH US &nbsp
<!-***for all pages, but this file will allow unique links to be placed on the bottom** -->
Resources
Lead Sampling of Drinking Water in California Schools
OVERVIEW
The State Water Resources Control Board's Division of Drinking Water (Division), in collaboration with the California Department of Education, has taken the initiative to begin testing drinking water in schools (K-12) for lead. Schools that are served by a municipality, water district, mutual water company, or other public water system may request assistance from their public water system to conduct water sampling for lead and to provide technical assistance if an elevated lead sample site is found.
WHY ARE WE SAMPLING FOR LEAD IN SCHOOLS?
Recent events in the United States have shown that lead in drinking water remains an on-going public health concern, particularly for children. Lead rarely occurs naturally in California's drinking water sources, but may become present when water passes through older plumbing fixtures or solder containing lead that connects plumbing. Schools that are served by a public water system are not required to test their water for lead under the current Lead and Copper Rule.
WHAT IS THE STATE DOING TO PROTECT CHILDREN FROM ELEVATED LEAD IN DRINKING WATER?
As a result of a permit action by the Division, school administrators may request that their public water system collect and analyze up to five water samples at each K-12 school served by the water system. The public water system and/or the State Water Resources Control Board can also provide technical assistance if an elevated lead sample site is found.
HOW MANY SCHOOLS ARE PARTICIPATING IN THIS PROGRAM?
As of November 30, 2017, a total of 2,032 schools have provided a copy of their request letter to the Division, and 1,441 schools have submitted results to the Division via electronic data submission. This map shows the number of requests per county, and this map shows the number of schools submitting results by county. Schools can make a request to the public water system any time prior to November 1, 2019.
MORE INFORMATION ABOUT LEAD
The Centers for Disease Control reports that lead exposure can affect nearly every system in the body. Even low levels of lead in blood have been shown to affect cognitive abilities, including IQ, the ability to pay attention, and academic achievement. The effects of lead exposure cannot be corrected; therefore it is important to prevent lead exposure entirely. Questions about health concerns related to blood lead levels should be directed to your local Childhood Lead Poisoning Prevention Program which may be found on the list on the following website: http://www.cdph.ca.gov/programs/CLPPB/Pages/CLPPPIndex.aspx.
If your jurisdiction does not have a local program, you may contact the California Department of Public Health, Childhood Lead Poisoning Prevention Branch, whose main webpage is: http://www.cdph.ca.gov/programs/CLPPB/Pages/default.aspx.
INFORMATION FOR SCHOOLS
INFORMATION FOR COMMUNITY WATER SYSTEMS

Correspondence/Examples
Sampling Instructions/Templates for Community Water Systems
How to Generate Sample Site ID's and Submit School Inventory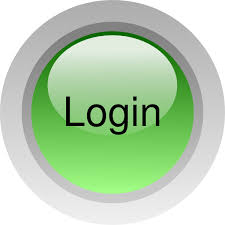 Click Here to Get Sample Site ID's (For Public Water System Personnel Only)
To meet the school inventory requirement:
By July 1, 2017 you need to either a) add all schools you serve to your 'My Schools Inventory' using the link to the DRINC Lead in Schools tool above (no additional notification necessary), or b) email a spreadsheet to DDW-PLU@waterboards.ca.gov. The required fields are County, School District, School Name, School address, PWS name, and PWS number. The downloadable list of K-12 public and private schools at the California Department of Education websites http://www.cde.ca.gov/ds/si/ds/pubschls.asp and http://www.cde.ca.gov/ds/si/ps/index.asp might be a useful resource.
FUNDING AVAILABLE – DRINKING WATER FOR SCHOOLS GRANT PROGRAM
The State Water Board, Division of Financial Assistance is establishing a new grant program to provide funds to improve access to, and the quality of, drinking water in public schools pursuant to Senate Bill 828. Information about the program will be made available on the webpage at http://www.waterboards.ca.gov/water_issues/programs/grants_loans/schools/. Sign up for the Drinking Water For Schools email list under FINANCIAL ASSISTANCE – (GRANTS & LOANS) to receive updates on this program as it is developed.
REFERENCES
RESOURCES
Specific topics will include:
Webinar 1: Why Are We Talking About It? Drinking Water and Lead Exposure

How does lead get into water and what effects can it have on children and adults? We'll provide a simple overview of plumbing, lead exposure in tap water, and the importance of appealing drinking water in schools.


Webinar 2: Planning for School Water Quality: Steps Schools Should Take

How should schools approach school drinking water quality? What's involved in testing for lead? Join us to learn what steps schools and districts should take to ensure that their students have access to safe drinking water. We'll provide you with resources, toolkits, and next steps to improve your school's water quality and accessibility.


Webinar 3: Solutions: Find It and Fix It — Or Flush or Filter it

What should you do if you find lead in your school's water? Hear from school districts that have successfully tackled lead in school drinking water and made water first for thirst. Plenty of time for Q&A in each session!



CONTACT US




PARTNER ORGANIZATIONS