Administrative Hearings Office
About Us
---
With water rights in California historically involving complex and often contentious issues, the state legislature in 2018 adopted, and Governor Brown approved, Assembly Bill 747, which enacted  Water Code sections 1110-1114, effective July 1, 2019. (See 2018 Cal. Statutes, Chapter 668.) Water Code section 1110 created the Administrative Hearings Office (AHO) as a "neutral, fair, and efficient forum for adjudications." The AHO is overseen by a presiding hearing officer appointed by the State Water Board. 
Water Code section 1112, subdivision (a), provides that the AHO shall preside over most hearings involving administrative civil liability complaints and proposed cease-and-desist orders in water-right matters and proposed revocations of water-right permits and licenses. In addition, subdivision (c) provides that the State Board may assign other adjudicative hearings to the AHO, may ask the AHO to assist to Board or a Board member in conducting hearings, and may request the AHO to perform other work, including non-adjudicative matters, mediations, and overseeing investigations.
Water Code section 1114 provides that, normally within 90 days after the matters are submitted, AHO hearing officers shall adopt final orders in some types of water-right proceedings involving administrative civil liability, and shall prepare proposed orders for consideration by the Board in all other proceedings.
State Water Boards Organization Chart
---
Alan Lilly, Presiding Hearing Officer
Alan Lilly, a longtime water rights and environmental attorney, was appointed on September 18, 2019, as the first Presiding Officer of the State Water Resources Control Board's new Administrative Hearings Office.
Mr. Lilly has a unique combination of legal and scientific expertise and experience. For most of his career, Mr. Lilly worked for private law firms, representing public agencies and private parties in various matters before the courts and the State Board, and in contract negotiations and related proceedings. These matters involved applications of water-rights law, the National Environmental Policy Act, and the federal and California Endangered Species Acts to surface water, groundwater, water service, water quality and environmental issues. Mr. Lilly also worked as a law clerk for a United States District Court Judge in Colorado and as a Deputy Attorney General in California.
Mr. Lilly earned a Bachelor's degree in physics and biology from UC Santa Cruz and a Master's degree in physics and a Juris Doctorate degree from UC Berkeley.
Nicole Kuenzi, Hearing Officer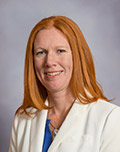 Before joining the Administrative Hearings Office, Nicole Kuenzi was senior staff counsel in the State Water Board's Office of Chief Counsel where she advised the Board's Division of Water Rights and Groundwater Management Unit. Previously, Ms. Kuenzi worked for a private law firm in Colorado representing public agencies and private parties in water rights and land use matters. Ms. Kuenzi also clerked for a judge on the United States Tenth Circuit Court of Appeals. Ms. Kuenzi earned a Bachelor of Arts summa cum laude from Tulane University and a Juris Doctorate degree from Yale Law School.
Megan Knize, Hearing Officer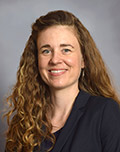 Megan Knize has worked for private firms representing individuals and public agencies in complex litigation matters. She also served as court counsel for the Supreme Court of the Republic of Palau, an island-nation in the north Pacific Ocean. She began her career clerking for trial court judges in state and federal courts in Southern California. Ms. Knize has a Bachelor's degree in American Studies with honors from Stanford University and a Juris Doctorate degree from UC Davis School of Law.