CONNECT WITH US &nbsp
<!-***for all pages, but this file will allow unique links to be placed on the bottom** -->
Clean Water Act Section 401 – Certification and Wetlands Program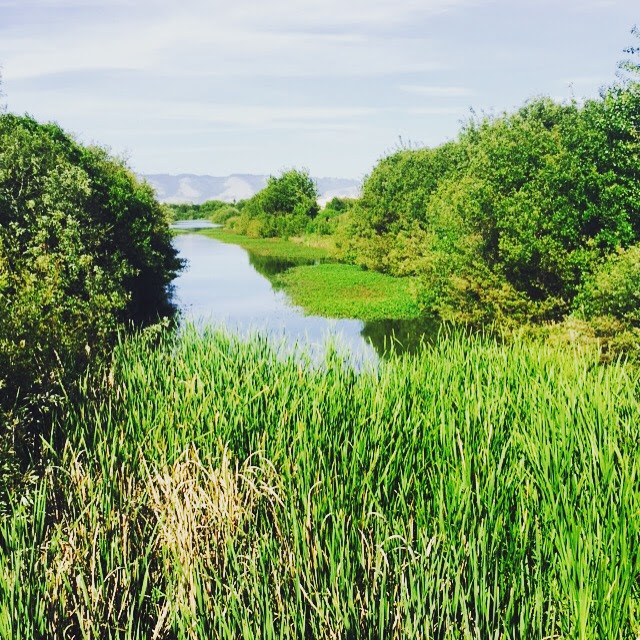 PROCEDURES FOR DISCHARGES OF DREDGED OR FILL MATERIAL TO WATERS OF THE STATE
The State Water Resources Control Board (State Water Board) is proposing Procedures for Discharges of Dredged or Fill Material to Waters of the State (proposed Procedures), for inclusion in the Water Quality Control Plan for Inland Surface Waters and Enclosed Bays and Estuaries and Ocean Waters of California. The proposed Procedures consist of three major elements: 1) a statewide wetland area definition; 2) wetland delineation procedures; and 3) Procedures for the regulation of dredged or fill discharges to waters of the state.
The State Water Board has developed the proposed Procedures to address several important issues. There is need to strengthen protection of waters of the state that are no longer protected under the Clean Water Act (CWA) due to U.S. Supreme Court decisions, since the Water Boards have historically relied on CWA protections in dredged or fill discharge permitting practices. Second, there is inconsistency across the Water Boards in requirements for discharges of dredged or fill material into waters of the state, including wetlands. There is no single accepted definition of wetlands at the state level, and the Water Boards may have different requirements and levels of analysis with regard to the issuance of waer quality certifications. Finally, current regulations have not been adequate to prevent losses in the quantity and quality of wetlands in California, where there have been especially profound historical losses of wetlands.
The proposed Procedures, formerly known as the Wetland Riparian Area Protection Policy, has been renamed in order to communicate that the proposed Procedures apply to all discharges of dredged or fill material to waters of the state, not just wetlands.
BOARD Meetings, hearings & WorkshoPS
Subscribe on-line to our email lists and receive updates on various topics.
Quick Links
Announcements | Recent Events | Historical Events | Technical Advisory Team | Related Information | More Information
Official Documents and Timeline
Draft Staff Report for proposed Procedures for Discharges of Dredged or Fill Materials to Waters of the State, including Substitute Environmental Documentation
Comparison of CWA 404(b)(1) Guidelines to the State Supplemental Dredged or Fill Guidelines for inclusion in the proposed Procedures in Appendix A. State Supplemental Dredged or Fill Guidelines indicate how the Water Boards would implement the 404(b)(1) Guidelines, 40 CFR part 230.1-230.98, under the proposed Procedures.
Project Timeline

Dates
June 17, 2016
June 28, 2016
July 7, 2016
July 19, 2016

August 4, 2016

August 18, 2016

TBA
Fall 2016
Milestone and Location Information
Release for
public comment
and begin
45 day public Comment period
Staff
Workshop
Los Angeles, CA
Staff
Workshop
Sacramento, CA

Board
Hearing
State Water Resources Control Board

Please note that the public comment period has been extended

End Public
Comment Period

Response to
Public comments
Proposed for Board
Adoption
Related Documents
The Technical Advisory Team (TAT) was formed under a USEPA grant to assist in scientific analysis of specific policy topics.
Historical Events and Documentation
2014 March – Revised Wetland Conservation Work Plan
The 2012 Wetland Conservation Work Plan has been revised for 2014
Preliminary Draft Wetland Area Protection Policy Adoption Schedule - This schedule is subject to periodic updates .
Staff Level Discussion Document - These are internal administrative draft materials. These have not been reviewed by Water Board executive management of the Office of Chief Counsel, and do not represent final decisions by the Water Board. At this time, the Water Board is not soliciting any comments on these internal administrative draft materials .
2013 January – Revised Preliminary Draft Wetland Area Protection Policy
The State Water Resources Control Board released a Preliminary Draft Wetland Area Protection Policy (Policy) today. The Policy release is for informational purposes only since it is still moving through the process of internal review. The Policy development effort has included input from the general public, stakeholder groups, state and federal agencies, tribal government representatives, and technical experts. The draft policy is scheduled to be released with an environmental review document later this year for public comment. The Policy includes four elements: (1) a wetland definition; (2) a wetland delineation method; (3) a wetland assessment and monitoring framework; and (4) authorization procedures for dredge and fill discharges to waters of the state.
2012 September – Technical Memoranda 2, 3 and 4 have been revised in response to peer review comments and other comments. See the new versions in the Technical Advisory Team Memoranda links below.
2012 May – Wetlands: Frequently Asked Questions
2011 December 22 – CRAM Peer Review and Staff Comments
Rapid wetland condition assessment methods, such as CRAM, are currently under consideration as part of the Phase 1 Wetland Area Protection Policy assessment, monitoring and reporting requirements. For this reason, CRAM was submitted for external scientific review to verify that the scientific findings, conclusions, and assumptions of CRAM are based upon sound scientific knowledge, methods, and practices. Get more information on the State Water Resources Control Board peer review process.
2011 April - Wetland Conservation Work Plan
The State Water Board and the Department of Fish and Game have developed a five-year coordinated Work Plan to carry out each agency's directives regarding wetland conservation program development and to support funding for these activities through U.S. EPA Wetland Program Development Grants and other source.
2011 February-May - Draft Program Environmental Impact Report
The State Water Resources Control Board invited the public to comment on potential environmental effects of the proposed Project. The Project will include a State Water Board wetland definition.
2011 January and February - Two Public Workshops/CEQA Scoping Meetings

Meeting Locations:

Sacramento - January 31, 2011
San Diego - February 8, 2011

Presentation - "Wetland Area Protection Policy and Dredge and Fill Regulations for California"

2010 June 21, June 30 and July 7 - Phase 1 WRAPP Public Meetings
The Policy Development Team received comments from representatives of interest groups and Tribal Government representatives. They will use this input to develop a first draft of the policy scope and supporting staff report for future public review.
2009 October 6 - State Water Board Meeting - Information Item
The State Water Board was briefed on a wetland definition developed by the Technical Advisory Team (TAT), at the October 6th Board Meeting. to be held at the Cal/EPA Building in Sacramento
2008 December 4 & 5 - Phase 1 WRAPP Stakeholders Meetings
State and Regional Water Board policy staff heard comments from representatives of the following groups regarding the policy scope: (1) business; (2) environmental; (3) state & local agencies; (4) agriculture, timber & range; (5) federal and tribes; and (6) public health and safety. The Policy Development Team will use this input to develop a first draft of the policy and supporting staff report for future public review. See an Overview of the Policy Development Process
2008 August -September - CEQA Scoping Meetings
State Water Board staff sought public input regarding the scope and content of Phase 1 of a statewide policy to protect waters of the state, including wetlands, from dredge and fill activities, as described in the State Water Board Resolution No. 2008-0026. CEQA Scoping Meetings on Phase I of the Wetland & Riparian area Protection Policy are scheduled for August 18 (Sacramento) and August 20 (Huntington Beach). Comment deadline is September 8, 2008, by 12 p.m. Please see the public notice for details.
2008 July 15 - Board Update
The Water Resources Board was updated on the progress of the Wetland Policy Development Team's charter, stakeholder plan, and timelines at the Board Meeting.
2008 April 15 - Resolution Passed
The State Water Board passed a resolution directing work to begin on a statewide wetland and riparian area policy for future consideration. The policy will be developed in three phases, with the first phase due by mid-2009.
2007 April-May - Wetland and Riparian Area Protection Proposed Policy
Related Information
Executive Order W-59-93 (signed by Governor Pete Wilson on August 23, 1993) established state policy guidelines for wetlands conservation. The primary goal of this policy is to ensure no overall net loss and to achieve a long-term net gain in the quantity, quality, and permanence of wetland acreage in California. The federal wetlands policy, representing a significant advance in wetlands protection, was unveiled by nine federal agencies on August 24, 1993.
Compensatory Mitigation Study Now Available
The State Water Resources Control Board has released a comprehensive study that evaluates the effectiveness of the State's wetland regulatory program. The study found that the permit compliance was generally met and that overall wetland acreage was being maintained; however, the biological health of the these replacement wetlands was low. The study is titled "An Evaluation of Compensatory Mitigation Projects Permitted Under Clean Water Act Section 401 by the California State Water Resources Control Board, 1991-2002" by Richard F. Ambrose and Steven F. Lee of the University of California, Los Angeles, and John C. Callaway of the University of San Francisco.
SWANCC decision - isolated waters information and related documents.
More Information
For more information on this topic, contact the State Water Board's, Division of Water Quality/Water Certification Unit,
Staff Contacts:
Self-subscribe to the Statewide Dredge or Fill Procedures email list and receive announcements.