Groundwater Basins
Sustainable Groundwater Management Act (SGMA) Status Map
The State Water Board's Sustainable Groundwater Management Act (SGMA) Status Map shows high- and medium-priority groundwater basins subject to SGMA. It includes basins with approved, incomplete, or inadequate Groundwater Sustainability Plans (GSPs) as determined by the California Department of Water Resources, and basins with unmanaged areas, which fall outside the boundaries of a Groundwater Sustainability Agency (GSAs). The map displays information on the status of basins, as of May 24, 2023, that are potentially subject to state intervention by the State Water Board.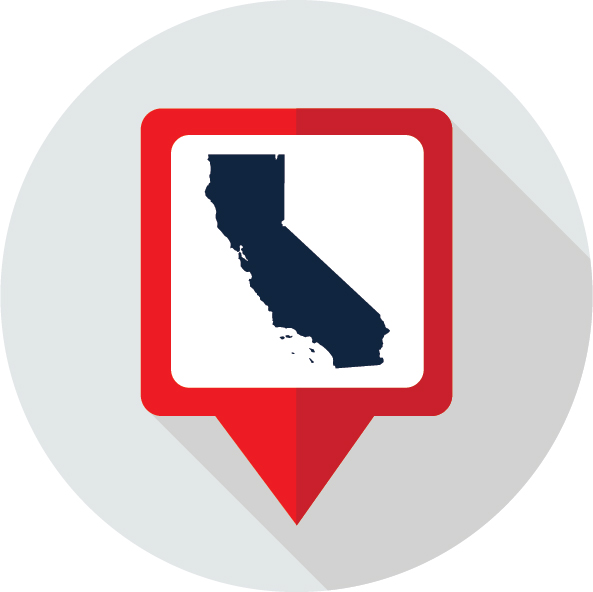 Groundwater Basins' Plans Deemed Inadequate
The California Department of Water Resources (DWR) evaluated Groundwater Sustainability Plans (GSPs) in critically overdrafted groundwater basins subject to SGMA and on March 2, 2023 found that six basins' plans were inadequate. Basins that are deemed inadequate by DWR may be subject to state intervention by the State Water Board. The first step of state intervention is a determination by the State Water Board, through a public process with a public hearing, as to whether the basin should be placed on probation (designating a basin as probationary). A probationary designation will identify the issues (deficiencies) that led to state intervention and provide at least one year for the Groundwater Sustainability Agencies in that basin to remedy those deficiencies. During probation, certain groundwater extractors may be subject to annual groundwater extraction reporting requirements and filing fees.
For more information on the stages of state intervention and if state intervention may impact you, visit State Intervention. If you are interested in any of the basins below, please click the link for that basin name to view copies of public notices, letters, reports, or other documents as they become available.
Basins Deemed Inadequate and Potentially Subject to State Intervention
Groundwater Basins with Unmanaged Areas
Many groundwater basins subject to SGMA are managed by several GSAs, with each managing a portion of the basin. Under SGMA, all parts of a groundwater basin should be covered (managed) by a GSA. Groundwater basins without complete GSA coverage have unmanaged areas. An unmanaged area is a portion of a high- or medium-priority groundwater basin that is not within the management area of a GSA, an adjudication (a legal ruling to resolve groundwater rights in a basin), or an alternative to a Groundwater Sustainability Plan. Unmanaged areas in a basin are subject to intervention by the State Water Board.
Basins with Unmanaged Areas Under State Intervention
Contact Us
If you have questions, please contact us at 916-322-6508 or email at SGMA@waterboards.ca.gov.
Language Access Services
The State Water Board provides interpretation and translation services in any language at no cost to you.
Language interpretation for public meetings, workshops, and meetings with Water Board staff.
Written translation of documents including comment letters, fact sheets, and more.
To request these services, please complete the Language Access Form by clicking on the "Request Language Services" button below.
The form is available in English, Español (Spanish), Tagalog, 中文 (Simplified Chinese), 한국인 (Korean), Tiếng Việt (Vietnamese), ਪੰਜਾਬੀ (Punjabi).