STORMS Seminars
The STORMS Seminar Series is an ongoing open forum that features new research, technologies, policies, and news related to stormwater. The seminar series is part of the STORMS mission to advance the perspective that stormwater is a valuable resource.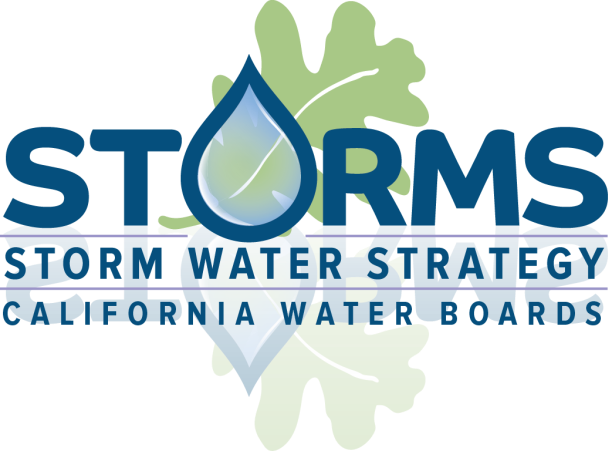 Past Seminars
Seminar
(sortable)
Recording/Handouts
(sortable)
Date
(YYYY/MM/DD)
(sortable)
Evaluating Benefits and Costs in Stormwater Management
Seminar Recording
2020/08
STORMS Seminar -Multivalent Stormwater Actions in an Era of Climate Change
Watershed Approach Handbook
Seminar Recording
2019/07/03
Ocean Friendly Gardens: Taking the Watershed Approach to Protect Local Water Resources
Seminar Recording
2018/11
Nature-Based Stormwater Projects: From Microbial to Human Communities
Seminar Recording
2018/10/01
Watershed Solutions through Data Sharing, Collaboration & Education
Seminar Recording
2018/06/14
Talking Trash with Clean River Alliance founder Chris Brokate
Seminar Recording
2018/05/09
Floating Islands
Seminar Recording
2017/08/11
Protect Every Drop
Seminar Recording
2017/07/17
Enhancing Groundwater Recharge with Stormwater
Seminar Recording
2017/05/30
Municipal Finance of Stormwater Projects
Seminar Recording
2017/04/20
Stormwater Management Using Customized Science Based Software
Seminar Recording
2017/01/30
Enhancing Urban Development with LID Designs in Sacramento
Seminar Recording
2016/12/06
Transforming Gray Space into Green Space: Integrating Green Infrastructure into our Built Environment
Seminar Recording
2016/09/26
Using Deep Infiltration and Drywells for Groundwater Recharge
Seminar Recording
2016/07/08
Living Schoolyards for Storm Water Management
Seminar Recording
2016/05/18
Using Graywater and Stormwater to Enhance Local Water Supplies
Seminar Recording
2016/05/18
Real-Time Cloud-Based Continuous Monitoring and Adaptive Stormwater Control
Seminar Recording
2016/03
Stay informed
Email Subscription List
Subscribe to our Stormwater Strategy email list to receive notifications and the latest updates.
Check your email account for a confirmation email to complete your subscription.
Subscribe to our other email lists. See the "Water Quality" section.