Federal Energy Regulatory Commission (FERC) Project No. 2299
Project Name: Don Pedro Hydroelectric Project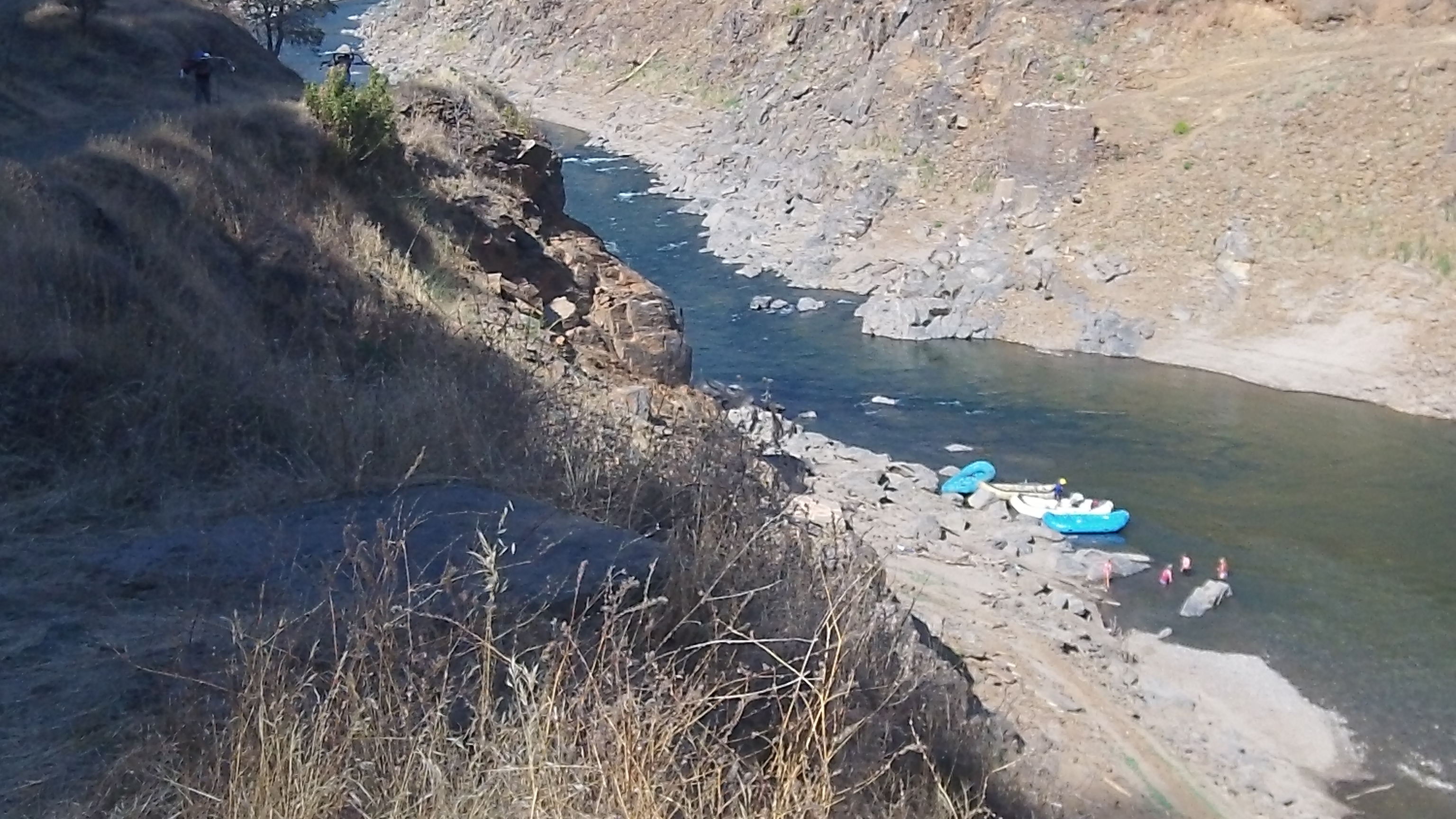 Tuolumne River upstream from Wards Ferry Bridge
(Image provided by State Water Board staff.)
Applicant: Turlock Irrigation District and Modesto Irrigation District
County: Tuolumne
License Expiration Date: April 30, 2016
Water Quality Certification Status: Issued (01/15/2021)"

Waterbody: Tuolumne River
FERC Licensing Process: Integrated Licensing Process
Project Description:
Turlock Irrigation District (TID) and Modesto Irrigation District (MID) (collectively referred to as the Districts) are the co-licensees of the 168-megawatt Don Pedro Hydroelectric Project (Project) located on the Tuolumne River in western Tuolumne County. The Tuolumne River is tributary to the San Joaquin River, which eventually flows into the Sacramento-San Joaquin River Delta, and then the San Francisco Bay. At an elevation of 830 feet, Don Pedro Reservoir stores over 2,000,000 acre-feet (AF) of water and has a surface area of slightly less than 13,000 acres.
The primary Project facilities include: Don Pedro Dam and Reservoir; a four unit powerhouse situated at the base of Don Pedro dam; related facilities including the Project spillway, outlet works, and switchyard; four dikes; and three developed recreational facilities.
The Districts are local public agencies authorized under the laws of the State of California to provide water supply for irrigation, municipal, and industrial uses and to provide retail electric service. Additionally, consistent with agreements between the Districts and the City and County of San Francisco (CCSF), the Project provides CCSF with a water bank of up to 570,000 AF. The water bank allows CCSF to more efficiently manage its water supply from the upstream Hetch Hetchy water system while meeting the senior water rights of the Districts.
The Project also provides: storage for flood management purposes in the Tuolumne and San Joaquin Rivers in coordination with the U.S. Army Corps of Engineers; recreational opportunities; and hydropower generation.
Related Documents
Additional information about the Project can be found at the Districts' relicensing website at: http://www.donpedro-relicensing.com/default.htm