Voluntary Water Sharing Program
Since April 2021, a diverse group of stakeholders in the Russian River watershed have met to develop a Voluntary Water Sharing Program for the Upper Russian River. The program will provide water users in the Russian River watershed an alternative to curtailment of their water diversion and use. Participants will enroll in the program by reviewing and signing an agreement, a draft of which is available for review and input. The State Water Board is hosting this website to provide a means for making materials available to interested water right holders and the public.
See Section 877.4 of the proposed 2022 Russian River Drought Regulation for how this program may be incorporated into implementation of the regulation.
More information will be added to this website as materials are developed and finalized.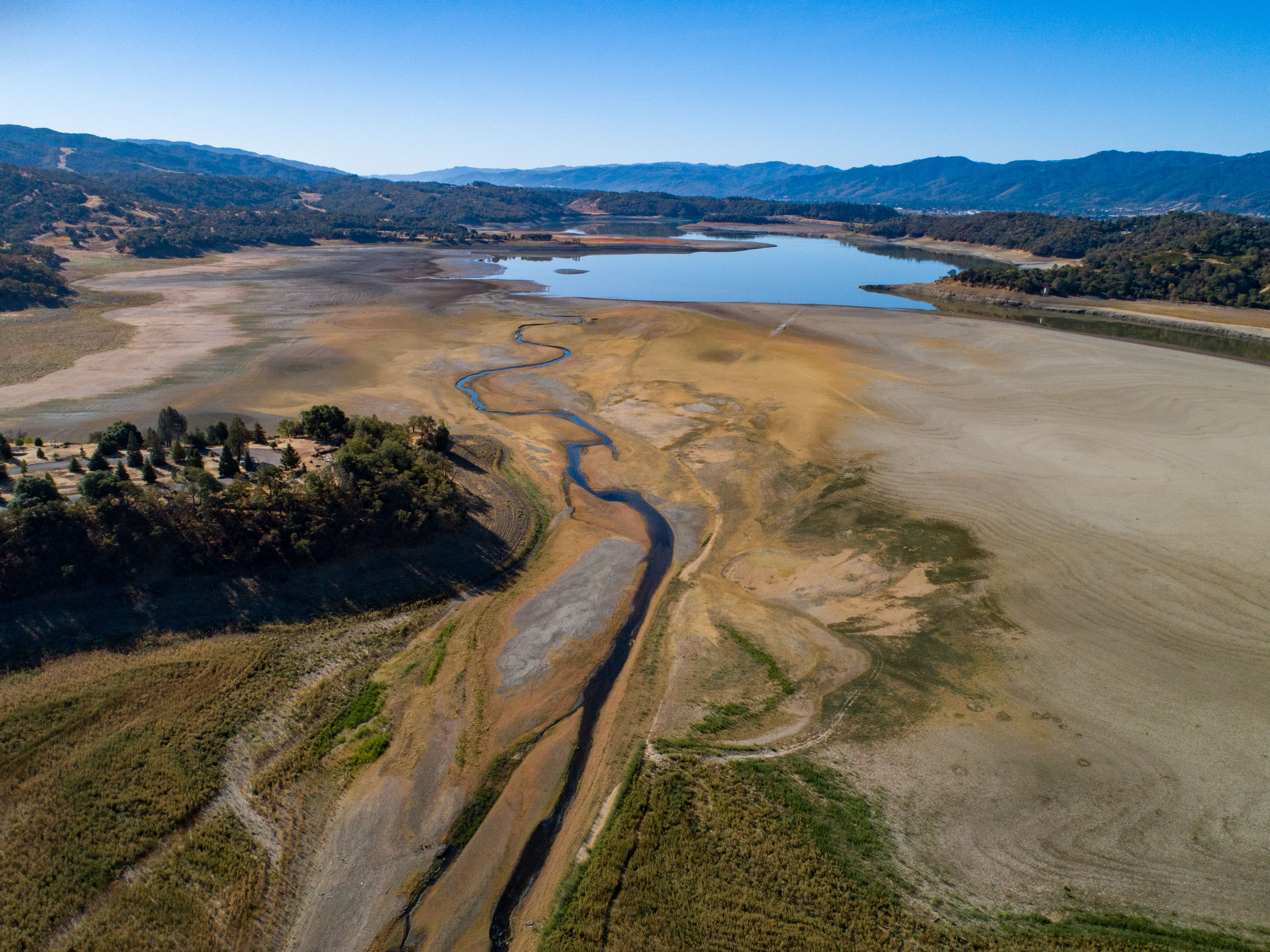 Lake Mendocino 2021
Photo credit: CA Dept of Water Resources
Announcements
May 3, 2022 – Draft Agreement Documents Available for Public Comment
The draft agreement is being shared on behalf of the parties developing the agreement in order to gather feedback before proposing the agreement for approval by the State Water Board. Please direct any questions regarding the agreement to RussianRiverDrought@waterboards.ca.gov by 4:00 pm on May 11, 2022.

Lake Mendocino 2021
Photo credit: Russian River Confluence Fall 2021
Voluntary Water Sharing Program Information
Voluntary Program Enrollment
NOTE: Online enrollment will become available if the agreement is finalized and approved by State Water Board.
Stay informed
Email Subscription List
Subscribe to the Russian River Drought email list to receive notifications and the latest updates.
Check your email account for a confirmation email to complete your subscription.