National Pollutant Discharge Elimination System (NPDES)
---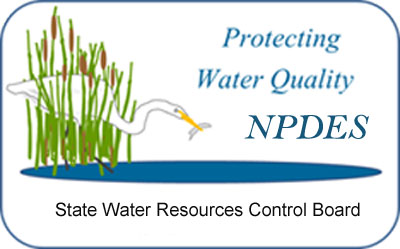 Aquatic Animal Invasive Species Control
The Aquatic Animal Invasive Species Control Permit covers the point source discharge of pesticide residues to waters of the U.S. resulting from direct aquatic pesticide applications using pesticides currently registered by the California Department of Pesticide Regulation for the control of aquatic animal invasive species.
The Aquatic Animal Invasive Species Control Permit does not apply to vessels covered by the U.S. EPA's NPDES Vessel General Permit for Discharges Incidental to the Normal Operation of Vessels. To learn more about vessel discharges, including the U.S. EPA's Vessel General Permit, please go to the Vessel General Permits/Small Vessel General Permit webpage.
Current Permit
Fees
Please Note: The California Water Code requires the State Water Board to adjust the fees each fiscal year to conform with the revenue levels set forth in the California Budget Act. Thus, the fees could change every year.
Contact
Gurgagn Chand
Gurgagn.Chand@waterboards.ca.gov
(916) 341-5780