Vapor Intrusion
Water Boards' Vapor Intrusion (VI) Webpage
This webpage provides a central point where information is communicated to the public regarding vapor intrusion (VI). This webpage provides general information about VI including workshops and modules, links to VI guidance documents, announcements for the proposed VI amendment and current Water Board events, and links to other VI resources.
The Water Boards' VI Team is a group of technical and support staff within the State Water Board Divisions of Water Quality and the Regional Water Quality Control Boards.
The Water Boards' VI Team supports the California Environmental Protection Agency Vapor Intrusion Workgroup (Department of Toxic Substances Control, Office of Environmental Health Hazard Assessment, and California Water Boards') vapor intrusion efforts.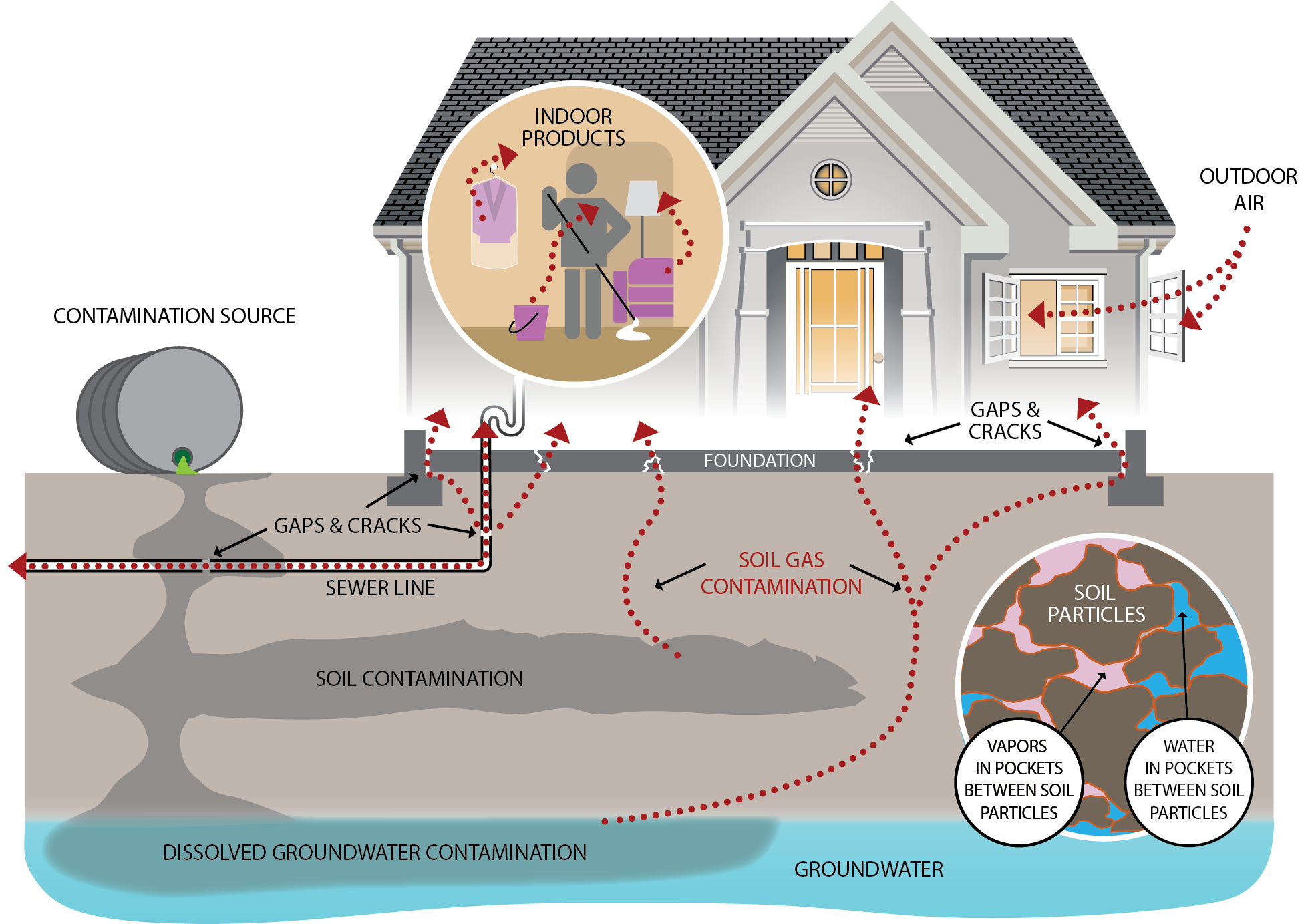 Stay informed
Email Subscription List
To receive updates on the Vapor Intrusion email List, subscribe to the Vapor Intrusion email list.
Subscribe to our other email lists. See the "Water Quality" section.