Water Loss Control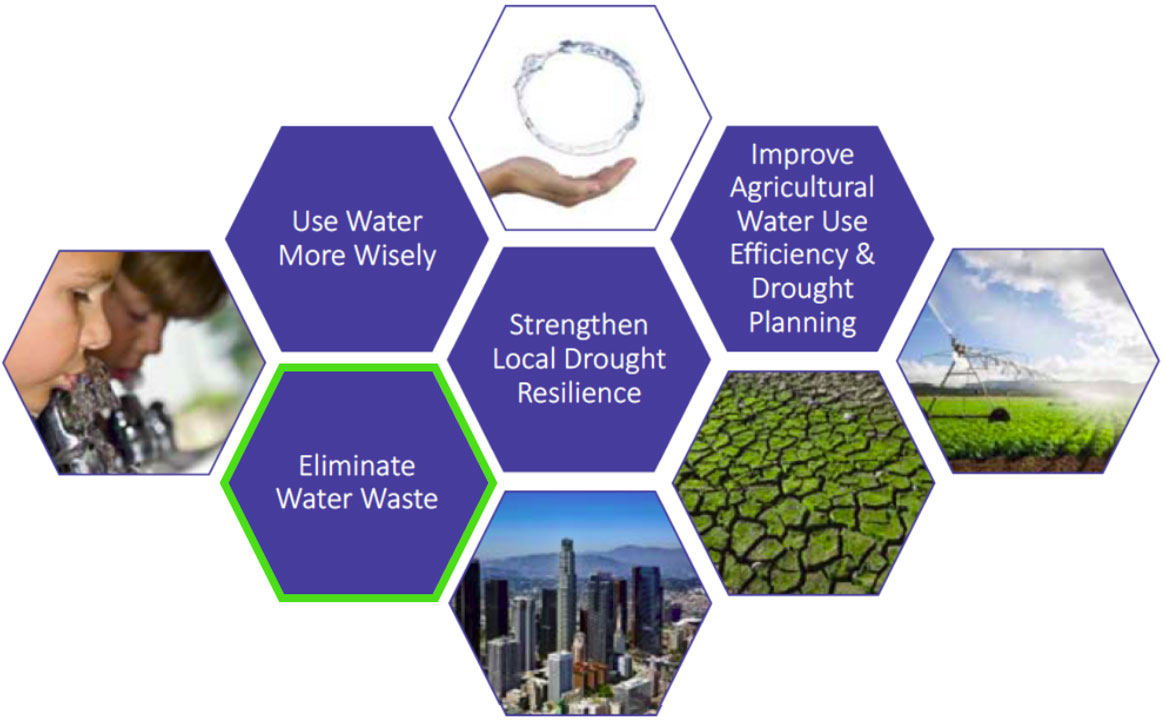 Water Loss Control is a key conservation strategy of the California Water Action Plan that aims for improved water supply reliability across California.
Senate Bill 555 requires the State Water Board to develop water loss performance standards for urban retail water suppliers between January 2019 and July 2020. The State Water Board is required to evaluate the life-cycle cost of achieving these standards. The standards will incorporate local and operational conditions to determine economically achievable water loss reduction for each urban retail water supplier.
Executive Orders B-37-16 and B-40-17 further direct the State Water Board and Department of Water Resources (DWR) to minimize water waste through system leaks.
Past Meetings and Workshops
Public Stakeholder Workgroup Meeting #3 September 17, 2018 at Metropolitan Water District, Los Angeles
Agenda | Notice
Presentations:
Public Stakeholder Workgroup Meeting #2 June 1, 2018 at East Bay Municipal Utility District, Oakland
Agenda | Notice
Public Stakeholder Workgroup Meeting #1 March 9, 2018 at California EPA Headquarters
Agenda | Recording
Water Loss Auditing
Water loss auditing is a desktop exercise to estimate water losses in a system using a water balance. It is important to validate your audit to determine the reliability of these water loss estimates. Please see the 'Resources' section for more information.
Senate Bill 555 requires urban retail water suppliers to conduct and submit validated water loss audit reports to the DWR on October 1, annually.
Senate Bill 1420 requires all urban water suppliers to submit water loss audits with their Urban Water Management Plans every five years to DWR.
Water Loss Audit Reports hosted by DWR: Regulations and Submission
Water Audit Certificate Program by CA-NV AWWA's Water Loss Collaborative
Technical Assistance
Resources
Effective water loss control goes beyond fixing leaks and breaks as they occur. It involves monitoring and improving infrastructure conditions and operational practices, with economically justified intervention planning. Proactive water loss control can provide multiple benefits in addition to reducing water waste, such as improving infrastructure durability, preventing property damage, and delaying the need for developing additional water resources.
State Assistance and Efforts
Auditing, Validation and Control Strategies
Policy and Programs outside California
Contacts