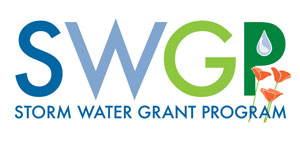 Storm Water Grant Program (SWGP) - Prop 84
Proposition 84 SWGP
Proposition 84, the Safe Drinking Water, Water Quality and Supply, Flood Control, River and Coastal Protection Bond Act of 2006 (Prop 84), was approved by California voters in the general election on November 7, 2006. Prop 84 provided funds to the State Water Resources Control Board (State Water Board) $82 million for matching grants to local public agencies for the reduction and prevention of storm water contamination of rivers, lakes, and streams (Public Resources Code [PRC] § 75050[m]). After bond and program administration costs, approximately $82 million was made available for grant projects.
Assembly Bill (AB) 739 (Statues 2007, Chapter 610) further defined the storm water provisions of Prop 84 and required the development of project selection and evaluation guidelines through additions to the PRC, Water Code, and Government Code. Water Code § 13383.8 required the State Water Board to appoint a Storm Water Advisory Task Force (SWATF) to provide advice to the State Water Board on its storm water management program including program priorities, funding criteria, and project selection. In February 2008, the State Water Board appointed 15 SWATF members with expertise in water quality and storm water management. The SWATF members included representatives from public agencies, the regulated community, nonprofit organizations, and industry. The SWATF members and Regional Water Board staff provided advice to the State Water Board staff on the development of the SWGP and the 2009 Guidelines used to solicit and select projects for funding.
In addition to the $82 million in funding through Prop 84, the SWGP was able to use approximately $5.5 million in grants using Proposition 40 Urban Storm Water. Twenty-four implementation projects totaling approximately $39.7 million and 18 planning and monitoring grants totaling approximately $8.9 million were awarded during the Round 1 solicitation. Twenty-seven implementation projects totaling approximately $38.7 million were awarded during the Round 2 solicitation. The Prop 40 funds were used to partially fund the Round 2 projects.
Funding Information | Contact Information | Funded Projects
Funding Information
Contact Information
For general inquiries, contact us at: swgp@waterboards.ca.gov
Jennifer Toney, P.E.
Senior Water Resources Control Engineer
Storm Water Grant Program
Jennifer.Toney@waterboards.ca.gov
Funded Projects
For information regarding projects funded by the SWGP, please refer to the online Financial Assistance Application Submittal Tool (FAAST) to view project application information, check status of the funding award etc. If further assistance is needed, please contact the SWGP staff.