Stream Pollution Trends Monitoring Program (SPOT)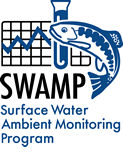 The SPoT project is primarily funded by SWAMP. SPoT monitors trends in sediment toxicity and sediment contaminant concentrations in selected large rivers throughout California, and relates contaminant concentrations and toxicity to watershed land uses. It is designed to improve our understanding of watersheds and water quality by monitoring changes in both over time, evaluating impacts of development, and assessing the effectiveness of regulatory programs and conservation efforts at the watershed scale.
The overall goal of this long-term trends assessment is to detect meaningful change in the concentrations of contaminants and their biological effects in large watersheds at time scales appropriate to management decision making. Sediment toxicity and a suite of pesticides, trace metals, and industrial compounds have been analyzed from 100 sites annually since 2008.
The program design will be revised beginning in 2015 to reflect observed trends in stream contaminants and toxicity. This will allow for monitoring of additional chemicals of emerging concern and toxicity indicator species appropriate for these chemicals.
Subscribe to our Email Lists
---
SPoT Reports and Fact Sheets
The toxicity categories in these reports, non-toxic, some toxicity, moderate toxicity, and high toxicity are assigned to SPoT sites using the attached flow chart.
---
Technical Memos
---
Toxicity Studies
---
Quality Assurance
---
Data Download
California Environmental Data Exchange Network (CEDEN)

First click on Find Data box, then choose either Water Quality or Toxicity in the Result Category box, in SELECT PROGRAMS box choose Surface Water Ambient Monitoring Program, then in SELECT PROJECTS box choose Stream Pollution Trend and then click on RETRIEVE DATA box to download the data.
---
Program Partners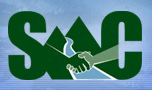 ---
Science Review Committee Members
Debra Denton, Ph.D.
Environmental Scientist
U.S. EPA Region 9
Standards and TMDL Office
c/o SWRCB
1001 I Street
Sacramento, CA 95814
Phone: (916) 341-5520
Email: Denton.Debra@epamail.epa.gov
Michelle Hladik, Ph.D.
U.S. GS
Placer Hall, 6000 J Street
Sacramento, CA 95819
Phone: (916) 278-3183
Email: mhladik@usgs.gov
Kelly Moran, Ph.D
President
TDC Environmental, LLC
4020 Bayview Avenue
San Mateo CA 94403
Phone: (650) 627-8690
Email: kmoran@tdcenvironmental.com
---
Resources