Scott River and Shasta River Watersheds Drought Response
On May 10, 2021, Governor Newsom declared a drought emergency for 41 counties, including Siskiyou County, where accelerated action is needed to protect public health, safety, as well as the environment. The Scott River (Scott) and Shasta River (Shasta) are important tributaries to the Klamath River, the second largest river in California. The Scott and Shasta watersheds are experiencing one of the most severe droughts on record. These rivers are crucial sources of water for Siskiyou County and have immense economic, ecological, and cultural importance. Siskiyou County is home to 43,500 people. The Scott and Shasta watersheds provide water for agriculture, domestic users, the environment, fire protection, municipalities, Tribal Nations, and recreation.
As the region's drought situation worsens, local and state governments and community members are collaborating to address water shortages. Below are links to information regarding drought activities in the Scott and Shasta watersheds. This website will be updated with applicable information regarding drought conditions, public meetings, and actions. Please check back frequently as the drought response is a rapidly developing situation.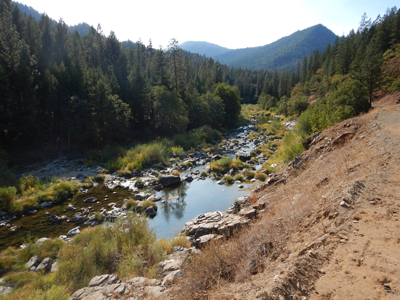 Scott River Canyon
How to Conserve
Klamath River watershed residents can help! Surface and groundwater users can help lessen drought impacts, and even small efforts can result in huge benefits for flows and fish.
Here are just a few ways to help:
Reduce diversions from surface and groundwater sources
Conserve water, limit non-food irrigation, and reuse graywater (i.e., water from sinks, showers, baths, washing machines, or dishwashers)
Coordinate diversion timing with neighbors to reduce cumulative effects
Prepare for ongoing drought by exploring water storage options (e.g., rain collection, roofwater harvesting, or tank storage)
How to Report an Unauthorized Diversion or Water Waste

Visit the CalEPA Complaint System to report unauthorized diversions, such as violations of water right permits or diversions impacting fisheries.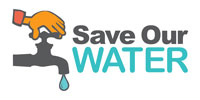 Visit savewater.ca.gov to report water waste, such as leaks and overwatering, to your local water agency.
Stay informed
Email Subscription List
Subscribe to the Scott Shasta Drought email list to receive notifications and the latest updates.
Check your email account for a confirmation email to complete your subscription.