Water Rights Applications: State Filed Applications
Introduction
State Filed Applications are a special type of post-1914 appropriative water right application, as defined by Water Code Section 10500 et seq.
In 1927, the California Legislature passed the Feigenbaum Act, which authorized the state to file applications for the appropriation of water for the development of water resources of the state. These State Filed Applications have a priority as of the date of the application, thus later appropriators take their water subject to the potential subsequent use of water under these more-senior filings. In general, California's water rights laws provide the highest priority to appropriate water to the earliest users. This principle of "first in time, first in right" is an important feature in the law of water rights and defines water right priority expectations for appropriators. State Filed Applications have the potential to disrupt priority expectations for appropriators and need to be considered when establishing the amount of water available for appropriation.

Shasta Reservoir, an example of a project that was granted an assignment of a State Filed Application pursuant
to Water Code section 10500 et seq.
Frequently Asked Questions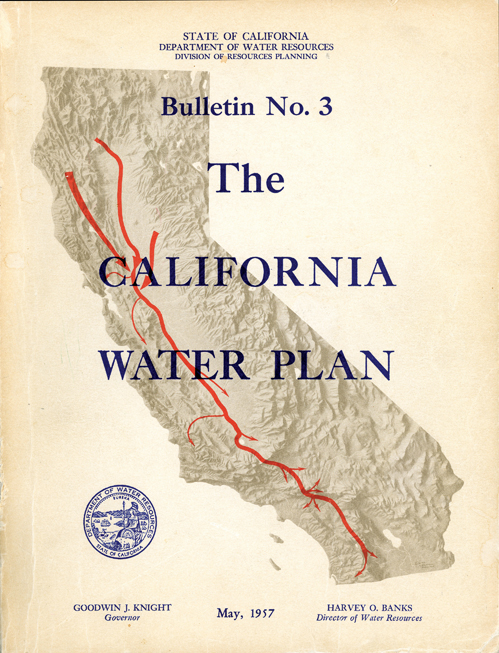 Water Plan – 1957 California Water Plan,
an example of a general or coordinated plan which served as the basis
for some of the state filings that have been made.
Guidance
Staff Contact
For more information on State Filed Applications, please contact the Division of Water Rights permitting supervisor responsible for the area in which your project is located.